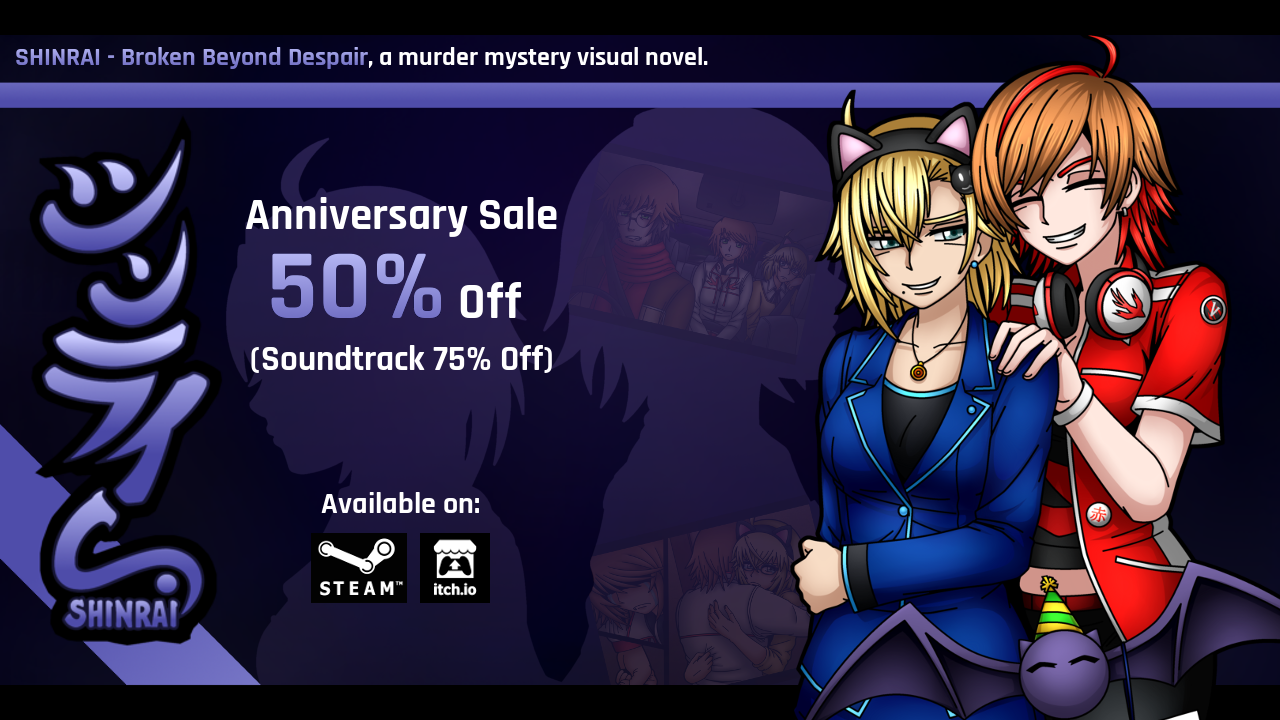 Today, we are celebrating SHINRAI's 6th anniversary and, as is customary by now, that means we're once again running a sale!
If you've been wanting to play our lil' murder mystery VN or know somebody who might enjoy it, now's the perfect time to grab it!
The sale will last until August 30, 10:00 AM PST. As always, there is a Bundle available for another 10% off.
Feel free to visit the game's page to learn more about it. If you're still unsure whether or not SHINRAI might be your thing, you can always check out our Steam Reviews to get some player impressions!
We sadly don't have much control over console sales, but, as luck would have it, the Playstation version is currently on sale as well, in case you're more interested in that!
Buy the PC version here: