GENBA no Kizuna is an interactive murder mystery visual novel.
It tells the story of a group of rookie investigators tackling their first real case.
This game is currently still in development. More information will be unveiled in the near future.

Story:
When a body is found at the Kaseki Residence, once home to a world-renowned paleontologist,
officers Keiichi Genba, Himatsu Mizu, Rei Shirayuki and Dr. Shinketsu Kikai are tasked with investigating the scene.
Not only do they need to uncover the identity of the victim and reconstruct the events leading up to his untimely death…
…they will also need to learn how to effectively work as a team in order to do so.

Characters:
(Click on a character to open their introduction card)

Features:
4 Team Members

. Although Keiichi may be seen as the main character, the story will be told through the eyes of all four members of the team, each one specializing in another crucial area of crime scene investigation.

Interactive Elements

which, depending on whose role you assume, will let you investigate the scene, examine the body or interview the parties involved.

Evidence Presentation to back up your claims as you unravel the truth and determine who is responsible for killing the victim.

Choices that not only affect your Detective Rank

, but also influence dialogues as well as relationships and unlock bonus content upon the story's completion.

Bonding Moments

with your teammates in which you can learn more about their troubles and motivations and help set them on the right path.

Digital Notebook

which summarizes the investigation's progression, provides you with additional information about the case and characters, and which is frequently updated to help you keep track of gathered clues and evidence.

Different Endings

depending on your deductions, so be careful not to end up arresting the wrong person!

Unlockable Extras

including a gallery and more.

Original Soundtrack composed by Solo Acapello (you can check out some BGM previews here).

Lots of Love for Dinosaurs!

Trailer:
(You can check out more gameplay footage over on our YouTube channel)


Screenshots:
(Click to enlarge)

Demo:
The demo amounts to approximately 26,000 words (DPA entries & investigation comments included),
with a playtime somewhere between 2 – 3 hours, depending on your reading speed and how thorough you are.
Introducing the basic premise and major characters, its main purpose is to give you an idea of the feel and direction of our new project.
And, of course, to hopefully provide us with some useful feedback in the process!
You can download the demo right here (164.61 MB) or on our itch.io store page:

If you decide to try it out, we would appreciate to hear your impressions! We are naturally open to suggestions, as well!
You can reach us through any of our social media accounts or by sending an e-mail at gospel@gosatsu.com.

And if you like what you are seeing and wish to support development of this project, please consider checking out our Patreon!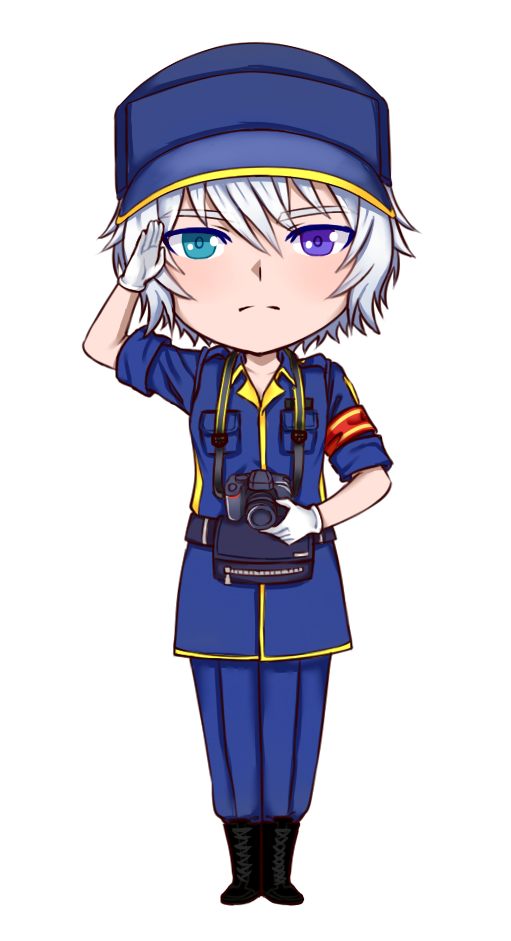 "Thank you very much for taking the time to drop by!"
(Artwork by Silver Hatsuyuki)