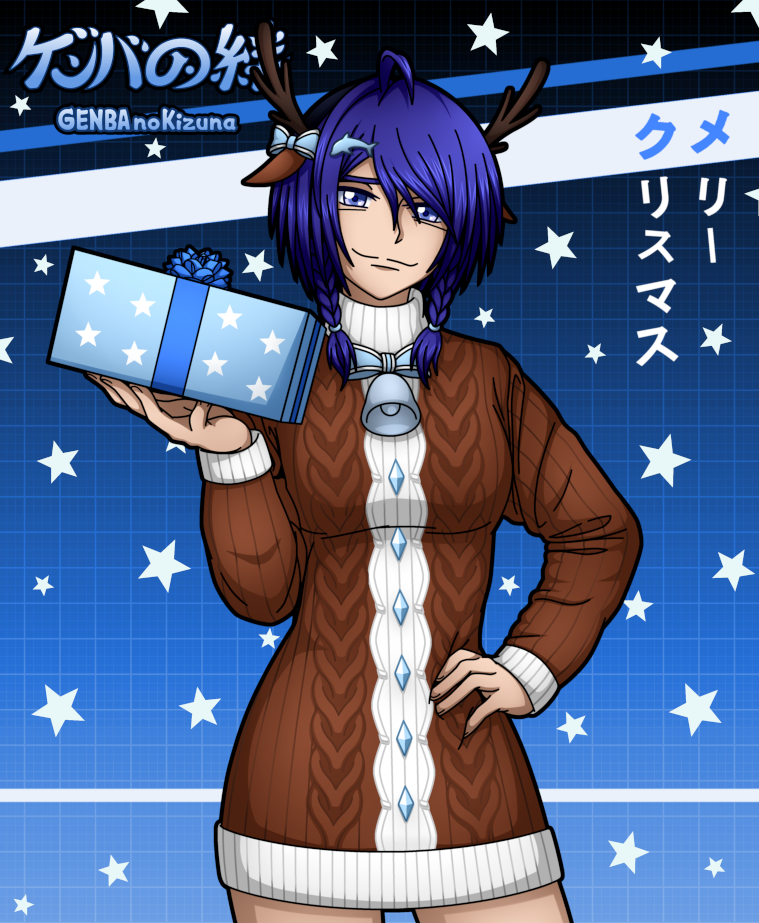 This year, GENBA no Kizuna's mischievous Himatsu is here to wish you some Happy Holidays!
I kinda get the feeling that she won't hand over your present that easily, though…
With this, the GENBA Girls Christmas Series is finally complete!
You can find the others in our gallery or check them out right here: Rei, Amber, Shiku.
If you're a patron, you can also get a hi-res version, along with a version of just Himatsu herself without any text or background!
Now, as always, Natsu and I wish you a very festive, relaxed, enjoyable and safe time! Merry Christmas, everyone!!