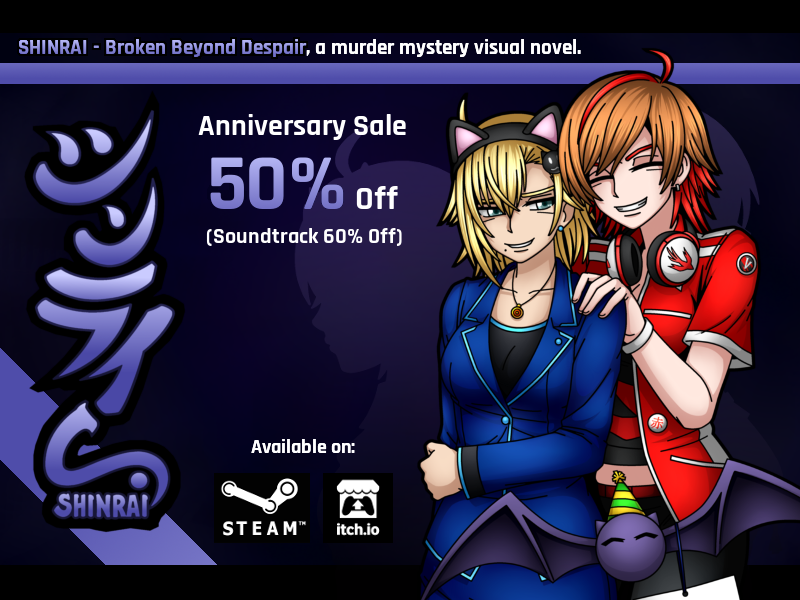 To celebrate SHINRAI's 4th anniversary, not only have we released an update to the game, we are also running a sale!
So if you've been considering to give our little murder mystery VN a spin, now's the best time to do so!
Not only can you snatch it at a reduced price, your experience will also benefit from the update!