It's once again time for a quick progress update and as you can tell from the title, we've moved ahead in two very specific categories!
I started out this week by finishing up the CG I mentioned in last week's blog post and shared a preview of on Patreon and, along with it, I've also fully wrapped up the conclusion to the current set of investigation routes. Afterwards, I then began to tackle the remaining backgrounds needed for chapter four, two of which depict the backyard of the Kaseki residence. It took a bit of going through the script and planning things out properly, as this will be another BG that players can examine, but once that was taken care of, I was able to make some good progress pretty quickly. If you're a patron, you can get a first WIP glimpse at this BG as well!
During all this, Natsu has continued with her coding duties and just about wrapped up Himatsu's latest investigation route!
This means that I also got her reactions to it and, this time around, I was left feeling pretty relieved again as between cracking up and almost spitting out her coffee, it seems to be an entertaining experience all right, haha.
Anyway, as she will work on finishing up Keiichi's and Rei's routes next, I'll have to get back to Shin's to give it the finishing touches and then I can, at long last, just dedicate myself to the final segment of GENBA no Kizuna's penultimate chapter!
But for the time being, I think I'll get back to that BG and start shading a little!
Before we come to a close, however, I once again have something to share with you! As hinted at last time, Fefi has also given Shinketsu a children's book inspired makeover and this is the result: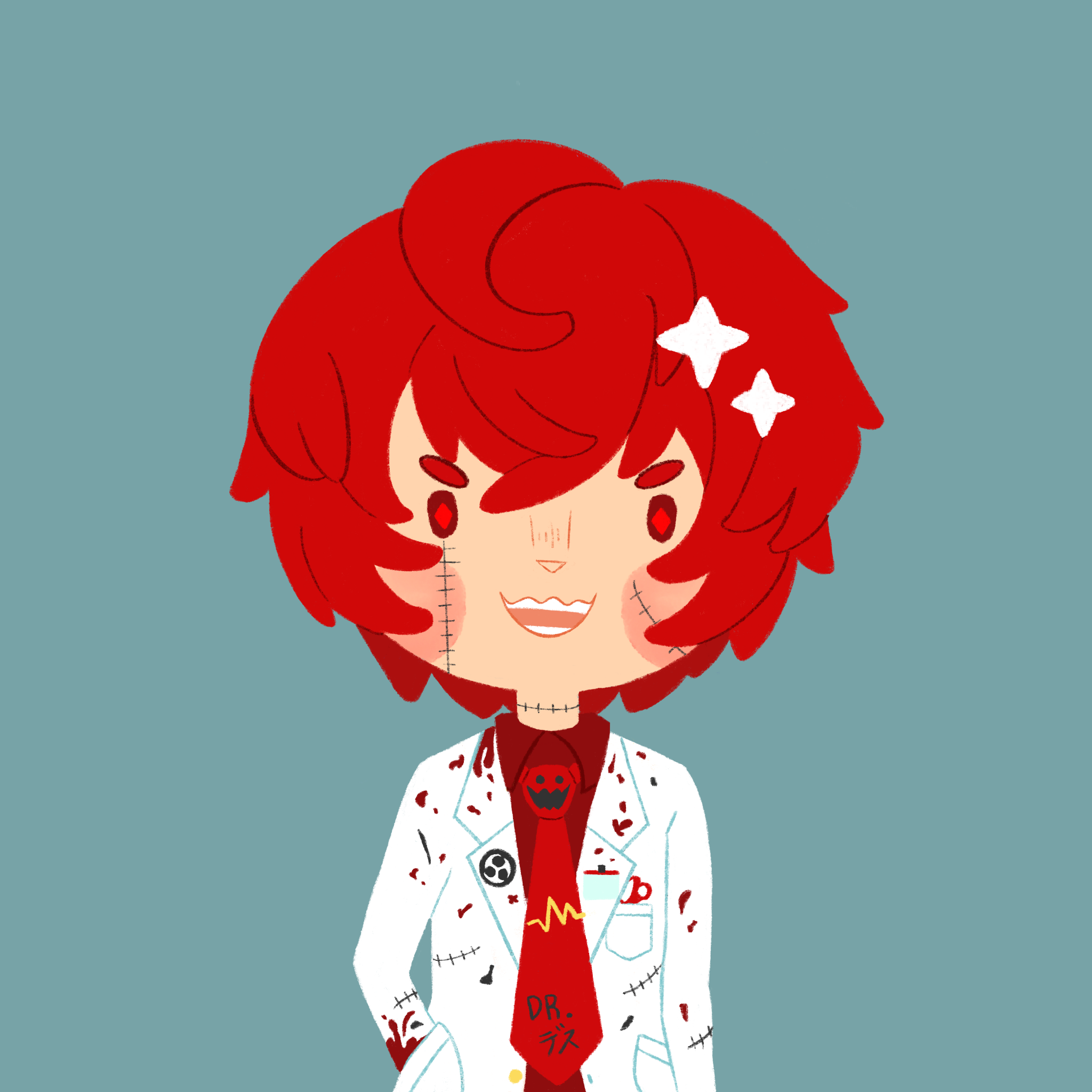 With this, the whole team has been cutified by her! You can find the others over in our gallery in her section.
Once again, be sure to check out her Ko-fi linked above and consider giving her a follow! I think she truly does some adorable work and it was a lot of fun to me to see my characters depicted in such a drastically different style.
Now, as always, please enjoy the rest of your weekend and, until next Saturday, take care :3