Before we get into today's topic, here's a quick reminder that the demo for GENBA no Kizuna has been updated recently, providing an experience much closer to the final product! If you haven't checked it out already and you'd like to get a taste of what's going to await you in our next murder mystery, you can download it right here or, alternatively, over on itch.io!
Patrons can also check out a demo of the entire first chapter now, containing almost twice as much content as the aforementioned public demo! It's available to all tiers, so if you're curious or would like to help us hunt for typos and bugs, and further improve the experience through suggestions and feedback, you can find the whole thing here!
Now, with that out of the way, it's finally time to delve into more detail regarding the final announcement we've made in this year's anniversary post: SHINRAI's console port!
As mentioned previously, we've been working together with Ratalaika Games to bring our original VN project to consoles and, right now, we're in the final stages of this endeavor. Since they also handle the whole publishing process, I can't and don't want to make any promises regarding an exact release date yet, until I've got proper confirmation from them, but as you could probably guess already, we're definitely aiming for a release around Halloween!
The updated trailer was finished just this week and I've provided them with store assets and a selection of screenshots a little while ago as well, so it's certainly doable. As far as I understand, there is one last hurdle left regarding one of the platforms we're planning to release on, but as long as I haven't gotten any clear news, I'm not gonna get into that.
Anyway, as I already stated in our anniversary post, the port will be identical to the PC release. No new content, no updated visual assets or any further new BGM tracks. We've already updated the game specifically for its console migration last year, which, for instance, included increasing the text size of notebook entries, in order for them to be better readable in case you're opting for the portable experience. So yeah, no complete HD makeover, unfortunately (even though I would've loved to do that), as it would have simply required too much time and effort, and I rather wanted to spend all that energy on GENBA instead.
The game needed to go from 800 x 600 to 1280 x 720, however, so it was scaled up a little, with the black borders to the side of the screen being filled out with these silhouette boxes: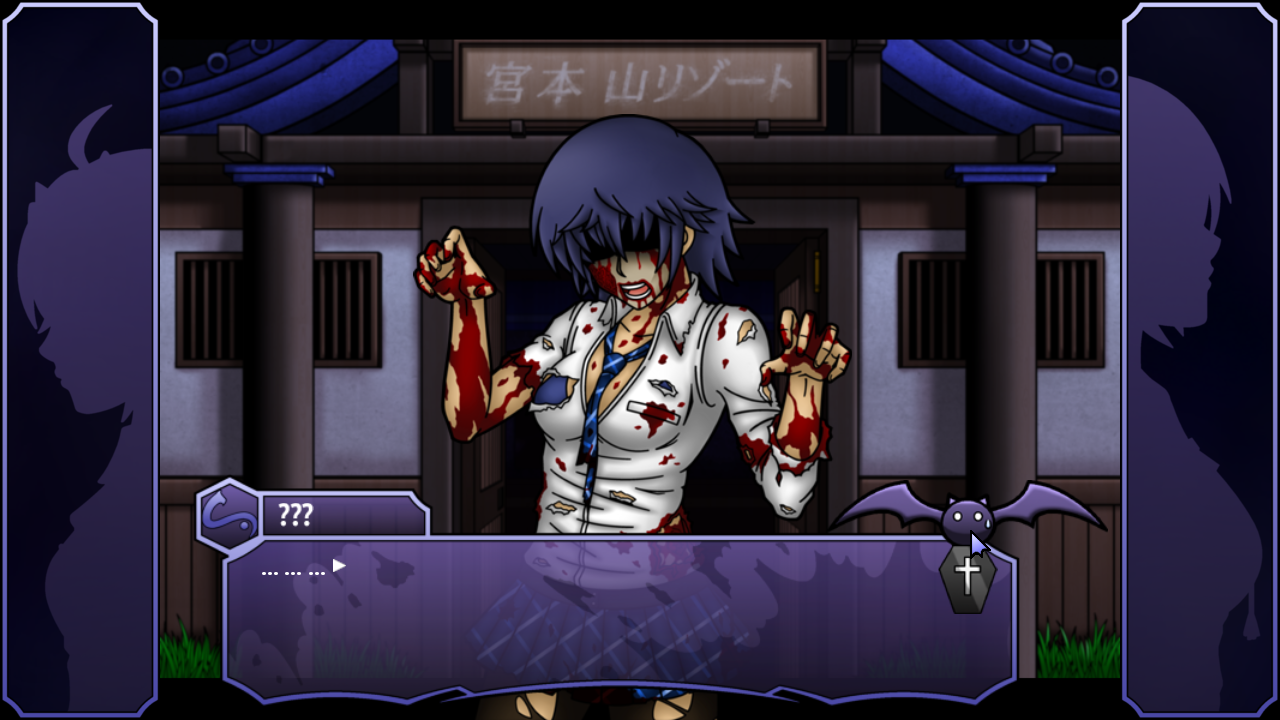 This is really just about bringing the game to new platforms and, thus, to a bigger audience. Still, I'm pretty excited about all of this! I'll make a proper announcement post once we've got the word from Ratalaika Games that the release is set in stone. Until then, I'll continue dedicating myself to GENBA.
I've just finished a mild variation of the lobby background, since we'll have a couple of flashback scenes taking place in the morning, before the police arrived… meaning slightly different lighting and that Nobuhiko's laptop had to disappear from the table: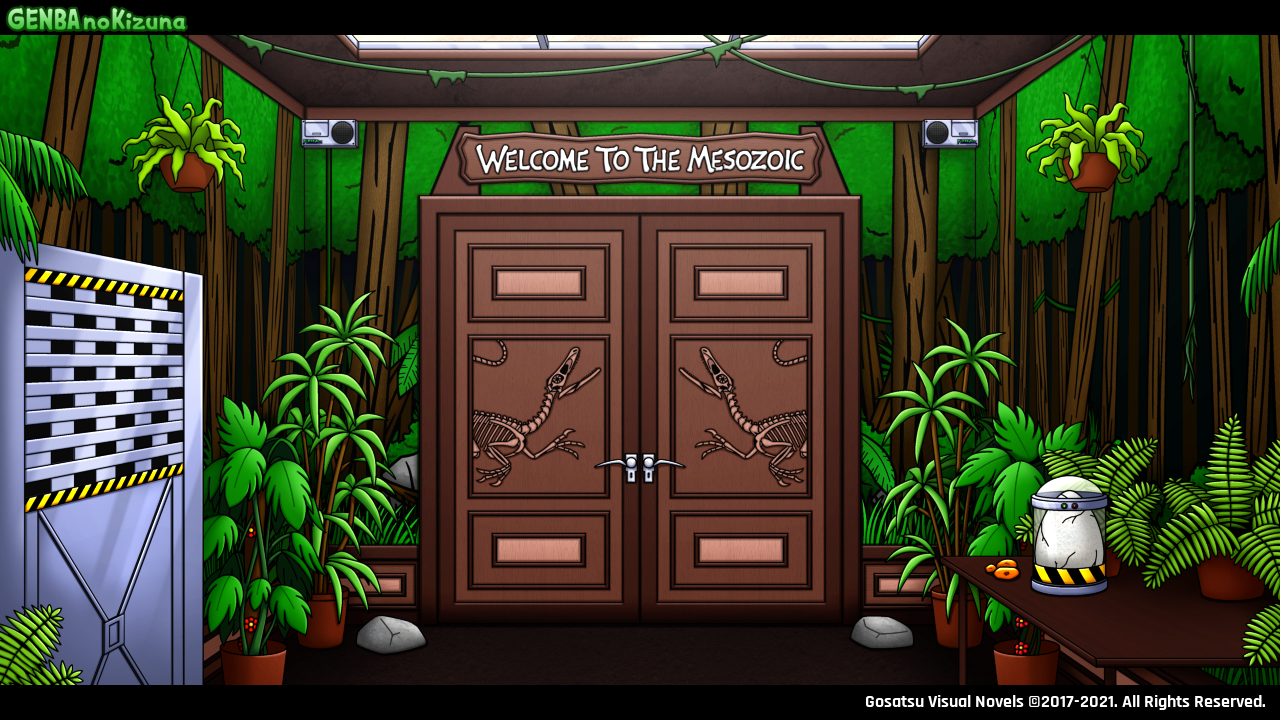 Unfortunately, I didn't consider this back when I first drew this BG, otherwise I would have simply put the laptop on a different layer and deactivated it, but alas… I had to erase it and draw in what was previously covered by it. Thankfully, not a huge task!
With this taken care of, I guess I can start tackling that CG I've been dreading so much, so time for me to get back to work!
As always, please enjoy the rest of your weekend and, until next Saturday, take care :3