Today, it's been exactly five years since SHINRAI – Broken Beyond Despair was released. Crazy to think it's already been that long! Not only that, this year also marks the 10th anniversary of SHINRAI's initial conception, as I wrote the original short novel all the way back in September and October of 2011. Of course, it was only years later that we decided to make a visual novel out of it, but still…
A lot of time has passed since its creation and release, so today, we're going take a look at the progress on our current project and celebrate this year's anniversary with a couple of announcements we've been eagerly awaiting to share!
Chapter I Demo (Patreon Only)
After quite a bit of a slowdown, we have really picked up the pace during the last couple of months and so I am proud to announce that the entire first chapter of GENBA no Kizuna is fully playable now! As a matter of fact, patrons will be able to check it out (and help us beta-test) in just a couple of days! Natsu still needs a little more time to ensure that there aren't any glaring issues left, so we've decided to push it to this upcoming Saturday, August 28.
The new demo adds a whopping 28,000 words on top of the already 26,000 of the currently released demo (and that's not even including all the new DPA entries), making it more than twice as long!
Among the new additions, there is an entire investigation segment which features lots of optional little scenes and exchanges.
Since this demo will not be publicly released, we have decided to at least share some gameplay previews publicly. So, if you're curious as to what's going to await you in Ryuunosuke's room, here you can have a first look:
(You can find a second gameplay video over on our YouTube channel!)
Because of the recent lack in Patreon content (which is gonna change again very soon), and to give us a shot at a bit more feedback, we've decided to make the demo available to all tiers. So, if you're a patron, be sure to keep your calendar marked! The Patreon post itself will delve much deeper into the contents of the demo, but I'll share a bit more on it in Saturday's usual update as well!
It's been quite a while now since the public demo for GENBA has been released and a lot has happened ever since.
We have received quite a bit of feedback, the story itself went through a number of changes, assets that were still a work-in-progress at the time are now finished, and we've made some additions and changes in terms of the presentation, as we continued working on the rest of the first chapter.
For all these reasons, we have decided to finally update the demo and thus bring it closer to a "final product" state.
While patrons will naturally be able to check out all the changes this Saturday, we unfortunately ran into a bit of a problem regarding the public demo build, so this one will be updated the following Saturday, September 4. I will talk a bit more about it then, but if you're curious as to what has changed, you can check out some of our previous blog posts: Prologue Changes, Chapter I Changes.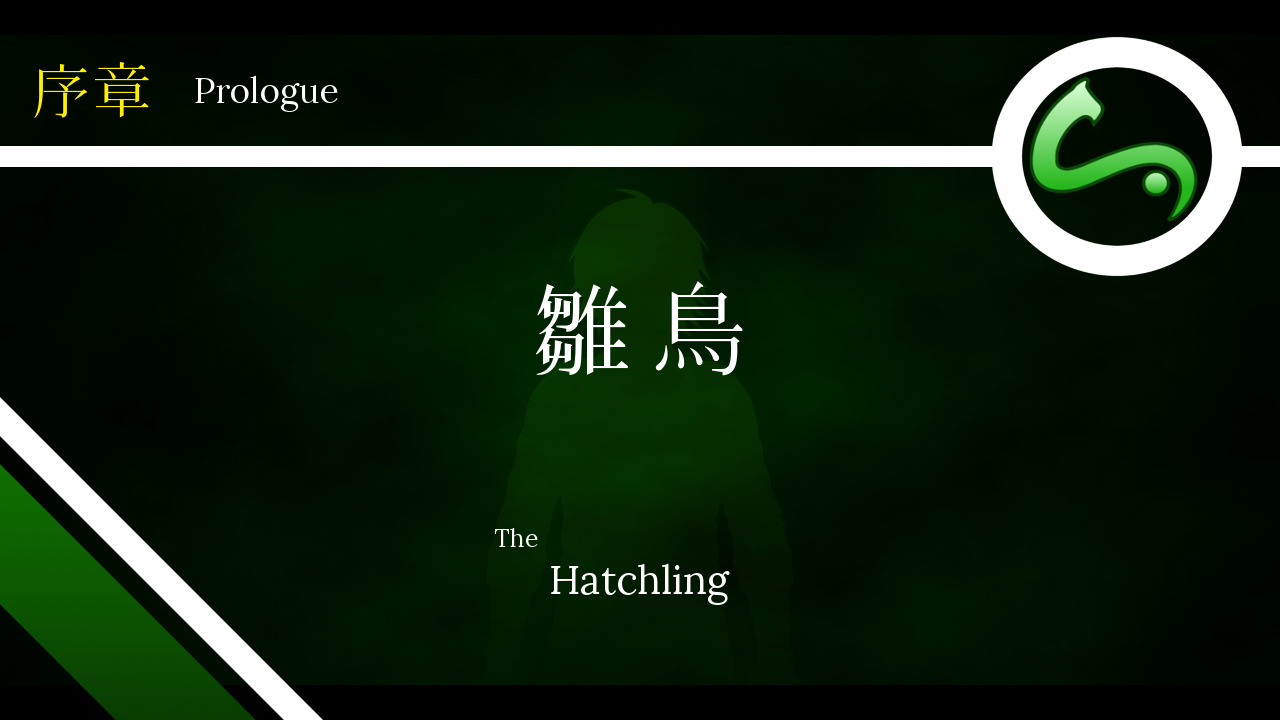 Yep, you've read that right! Thanks to the help of our friends over at Ratalaika Games, I'm very happy and excited to announce that SHINRAI – Broken Beyond Despair is indeed coming to consoles! I can't give you an exact release date yet, unfortunately, but according to them, everything's in the final phases of QA, so it shouldn't take much longer!
This is the other main reason for last year's SHINRAI Update, so yes, we've been working on this for a while now. There were some unfortunate delays and uncertainties, which is why I didn't want to publicly state anything sooner, but we're close to the finish line now! More information will be unveiled very soon and you have no idea how stoked I am about this!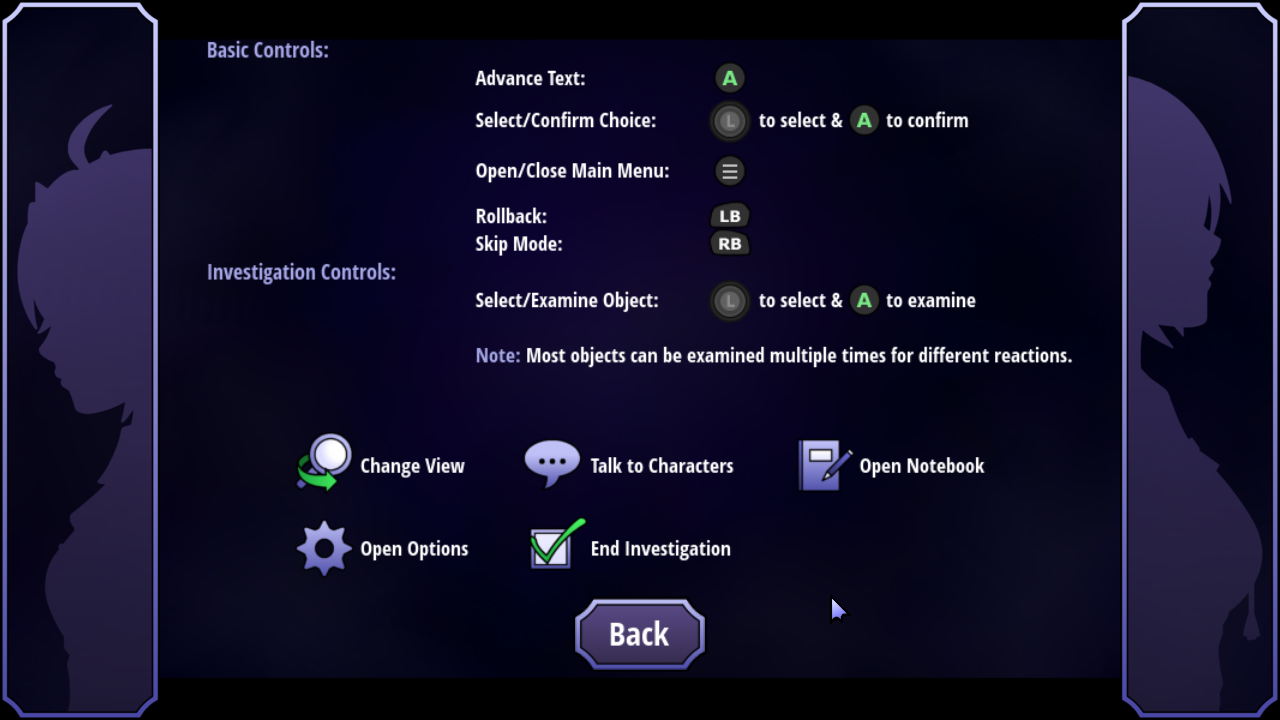 The port will mostly be identical to the PC version, so don't expect any new or additional content (unless you haven't checked out the update from last year yet, for which you can find all the changes listed in the post linked above). There are only going to be minor differences, such as Raiko's and Nobara's silhouettes filling the border void as you can see above, for instance.
So yeah, we have quite a few things coming up in the coming days and weeks, but now you may be wondering: what comes after? How's progress in general and where do we go from here? Well, work on GENBA will naturally continue. Now that the first chapter is fully done, we're currently very busy getting the second one done as well. Thankfully, most of the major assets for it are already at our disposal and the script is also about 70% done. The really challenging tasks here will be one particular CG and figuring out the design and presentation for the fingerprint/DNA analysis sections.
I might publish some polls on Patreon in September to ask patrons for their opinions and help us make some decisions, similar to what I did and teased with the textbox designs earlier this year.
The current plan is to finish chapters 2 and 3 and start on chapter 4 before the end of the year. Chapter 3 is fairly short (at least significantly shorter than the first two) and will require no new assets, so it should be doable. There have been a lot of delays for a whole bunch of different reasons, but next year, we definitely want to get this game out, so I'm hereby officially claiming 2022 as the release year. Feel free to hold me accountable!
In all seriousness, if I can stick to my current mindset and we keep going as we did during the last two months, there is nothing that could stop us. Besides, I really want to move on to other projects already. SHINRAI's actual sequel is still being worked on as well and I really love how its story has turned out. I guess that's one good thing about GENBA taking so long. All this time has helped shape Withering Without Hope into something much better and grander than what it was in 2016.
I'm really sorry about things taking so long and I'm very grateful for your patience and continued support. So, once again, I'd like to thank you for sticking with us for so long. The fact that, after five whole years, people are still interested in seeing more from us and that we still keep gaining new fans and supporters is absolutely amazing to me. Seeing things like our TV Tropes page that is still regularly being updated, or video reviews such as the one Nutrin made a couple of months ago is so insane and almost surreal.
Not to mention all the positive comments, encouragement and even fanart coming our way!
All of this together is one of the main driving forces that keeps us going, no matter how tough things might get sometimes.
I really don't know how to put the full extent of my gratitude into words, but I really feel blessed with all this support.
Both SHINRAI and GENBA aren't just stories I decided to put out there, they quite literally are a part of me, containing many aspects of myself. My experiences, feelings, personality traits, issues I'm struggling with… I've put a lot of myself into this world and its characters, so as you can probably imagine, I'm incredibly happy to see so many people enjoy and appreciate them.
I don't want this to get too sappy or anything and I still have a lot of work to get to, so I should probably come to a close here.
Please keep an eye on this website, our Twitter, or maybe hop on over and join our quiet little Discord corner to get all the latest news, or to just hang out with us and talk about butts and similarly sophisticated topics. We'd be happy to see you!
Now, until Saturday, when it will be time for our regularly scheduled update, take care! :3