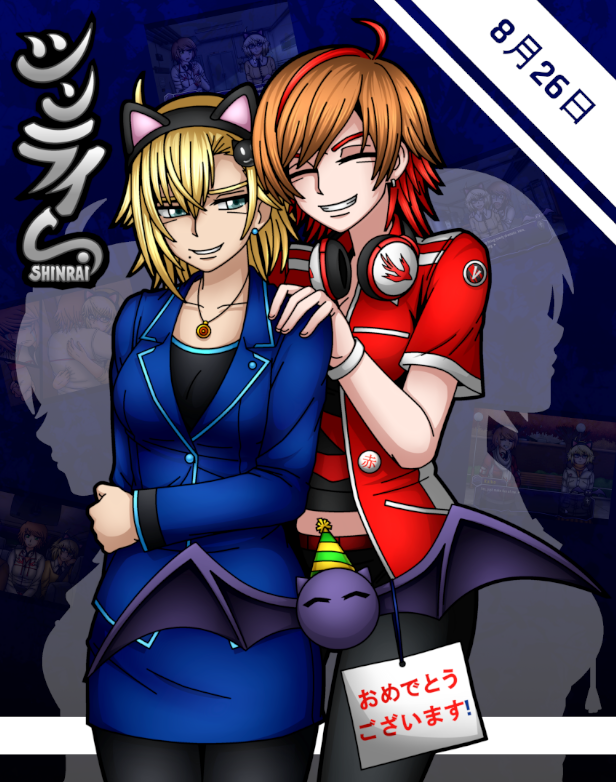 Today, exactly two years ago, we finally released our first visual novel project SHINRAI – Broken Beyond Despair after a 3-year-long development journey. It's difficult to imagine that it's already been that long and, at this point, I begin to wonder if I will ever truly get used to the fact that we have actually managed to pull this off. Sometimes, it still feels a bit surreal to see SHINRAI on Steam and itch.io along with all the comments, reviews and messages we have gotten. It's an amazing feeling, however, and all the support and feedback we have gotten is most definitely something we will never take for granted!
Whether you were one of the first people to ever play it or someone who has only recently picked up the game during our sale, we would like to thank each and every one of you for deciding to give SHINRAI a chance! And of course, we hope that you have enjoyed solving this little murder mystery of ours!
Continuing to work on new projects after releasing something is a very different feeling compared to before. There are actually people now waiting and looking forward to our next release, and while that does certainly create a feeling of pressure and fear, as we do not want to let them down, it is also invigorating and one of the biggest motivators for us to keep going!
We will definitely continue to do our best and release GENBA no Kizuna as well as Withering Without Hope as soon as possible. After all, we cannot wait to celebrate the release anniversaries for those games, either!
With that said, we hope you do enjoy this year's anniversary artwork, too! As voted by our patrons, it depicts Raiko and Nobara the way they would look like now, in 2018. The image has been added to our gallery and a higher resolution version, as well as a transparent  version without background, can be found over on Patreon! Furthermore, we have also published another special blog post over there, which features the initial character design sketches for SHINRAI and even a few for unused characters!
And now, I guess it's back to work, so we can make those release anniversaries for our other projects happen ASAP!