May has finally come around and so I thought that for today's topic, I'm going to talk a little about our plans for this month. Which I guess could generally be summed up as "preparation for next month". After all, it's going to be Jurassic June! And just like last year, I'd like to use that month to once again put the spotlight entirely on GENBA no Kizuna!
As you might remember if you've been following us for a while, last year we used the month of June to publicly announce GENBA, sharing the first details about the project and even introducing its main cast. And this year, I'd like to do something similar.
The beginning of June will also mark the one year anniversary of our website, which is kinda crazy to think about. A lot has happened since then, so it'll be the ideal opportunity to take a look back at GENBA's development so far and what has changed ever since.
But yeah, most of May will basically be spent preparing things for June, which is why it's a little difficult to show off any of what I'm currently working on or even talk about it. I obviously don't want to spoil anything just a couple of weeks in advance.
One of the things I can reveal, however, is that I'd definitely like to publicly show off the background image for the main hall of the Kaseki Residence, which I've talked about in last week's blog post. You can already get an early look at it over on Patreon, where I actually posted another WIP-update a couple of days ago.
And speaking of recent Patreon updates, you can also check out another new BGM over there, once again composed by Solo Acapello, as well as start voting on who will be featured in our monthly artwork for June. Naturally, it's theme is Jurassic! As always, the poll will run until the end of the month. If you're a patron, be sure to get your vote in! This poll seems to be another close one!
Last but not least, the monthly artwork for April has been finished by Natsu and added to our gallery! Hope you enjoy it!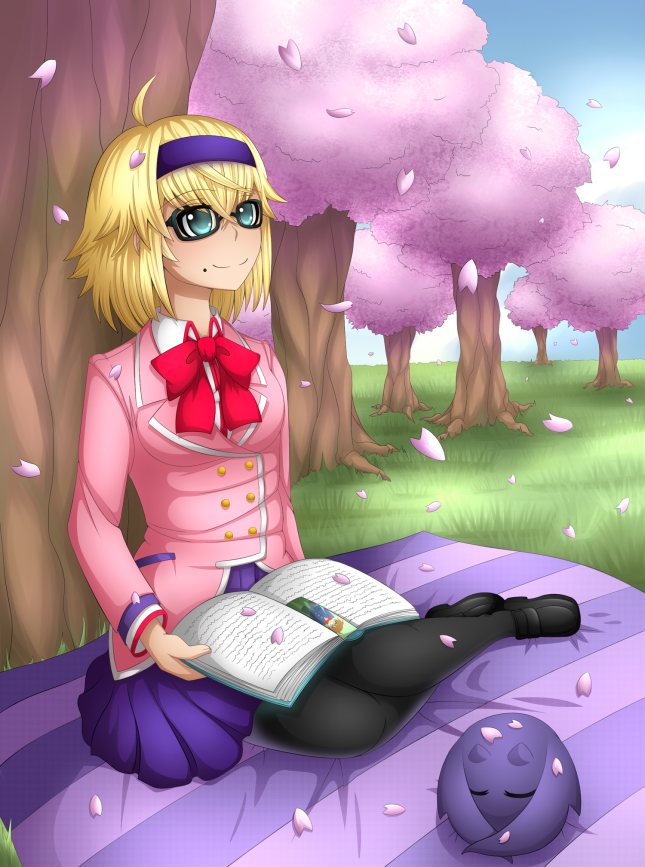 Anyway, I guess that's more or less it for today. So please enjoy the rest of your weekend and, until next Saturday, take care! :3