Jurassic June is finally here and, as I've already announced in last week's blog post, our major goal for this month is to finish up GENBA no Kizuna's third chapter and release it to patrons for beta-testing! All that's really left now to accomplish that is to finish the coding and then to play test everything ourselves. Since coding is all Natsu's task, though, I will already move ahead and slowly start delving into script- and asset-related work for the fourth chapter: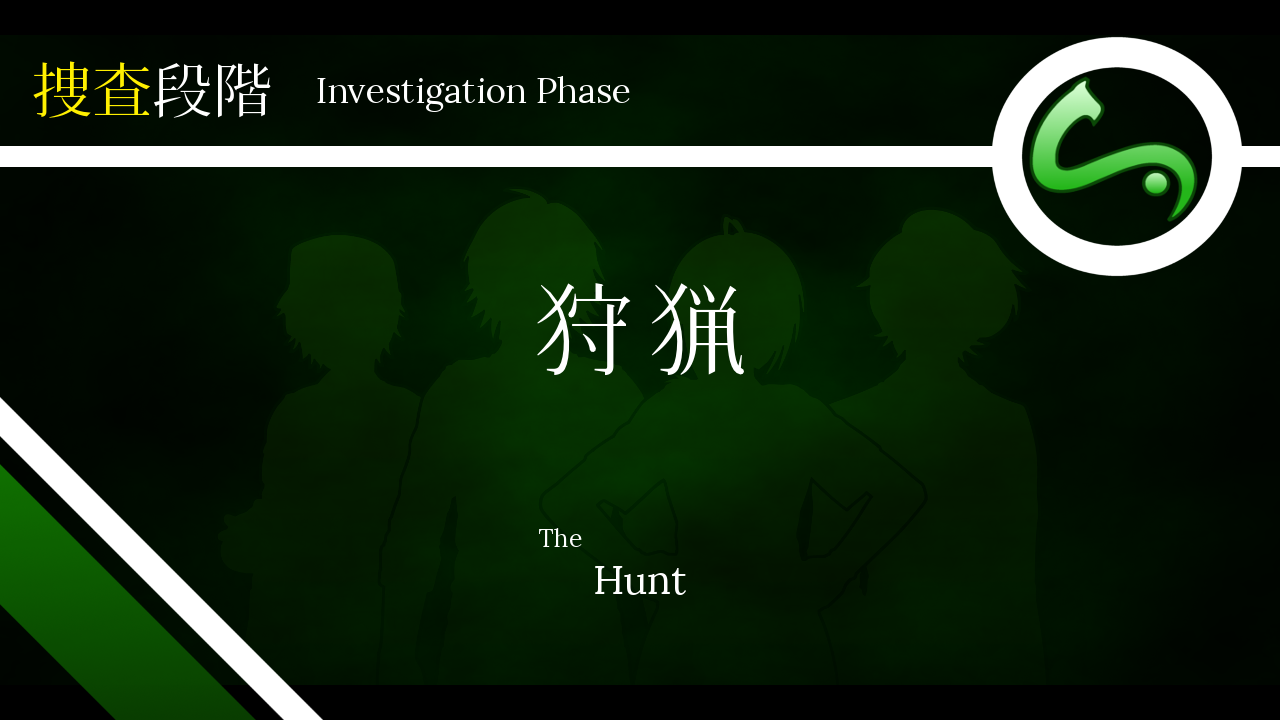 This investigation phase will be very similar to the previous one (a.k.a. chapter 2). Once again, you will be able to switch between characters, investigate new locations within the Kaseki residence and question the witnesses and suspects some more. This time, however, you will not play through four different routes in any order you want and thus complete the chapter. Nope, in order to move to the final phase/chapter of the game, you will need to actually go back and forth between the characters. I will elaborate on this some more at a later time, once we're a bit deeper into the chapter, but I'm certainly excited to finally start working on it!
This is where we really get to the core of the investigation, after all!
Anyway, guess that about wraps it up already. I've actually been to Dokomi today, a German anime convention, so I'm very exhausted now, which is why today's blog post is a little late and why we're gonna leave things at a smaller update again, so sorry about that!
(If you're a patron, however, you can actually check out a new, rather lengthy blog post I've published a couple of days ago, in which I talk a little more about chapters 3 and 4, as well as a couple of things which I can't/don't really want to get into publicly yet!)
As always, please enjoy the rest of your weekend and, until next Saturday, take care :3