After my little writing break, I've returned to the script this week and thankfully had a much better time working on it. Progress is still slow, but it's steady and I'm feeling much better about the script now, thanks to some of the recent stylistic changes I've made.
I don't want to go into detail about this just yet (I'm kinda short on time again, anyway "orz), but I'll talk about these changes and the reasoning behind them in one of the next few blog posts. For now, let me just state that GENBA will ultimately contain proper narration segments after all, although they are certainly more limited compared to what you've read in SHINRAI.
Writing aside, I've also dedicated time to drawing again, making progress on the new character artwork I've mentioned last week.
Still gotta fix some of the proportions and redesign the lower half of the body, but a first preview should be available to patrons soon.
There might also be a new BGM preview up within the next couple of days, as Solo told me that he's got the next track almost ready.
Really excited to share this one with you!
Now, that's basically all I can say for today. It's late here and I'm getting pretty tired, but before I hop into bed, let me wish all of you a Happy Easter! With all the GENBA-related work, there sadly was no time to draw an illustration this year, so let me just share this bunny Taiko again with you: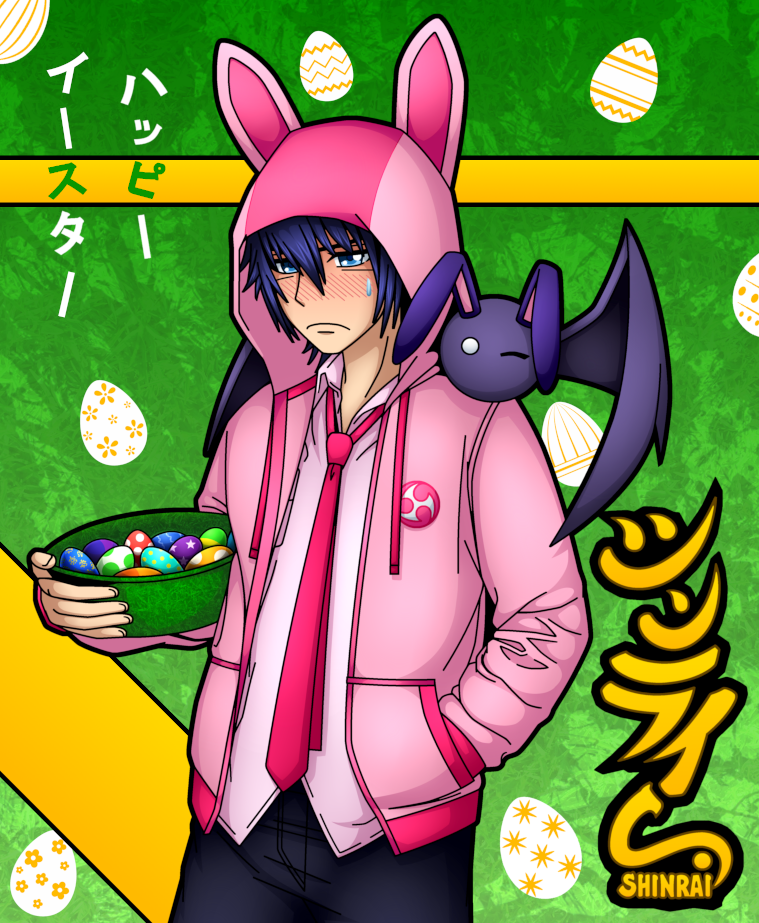 Please enjoy the rest of your weekend and, until next Saturday, take care :3