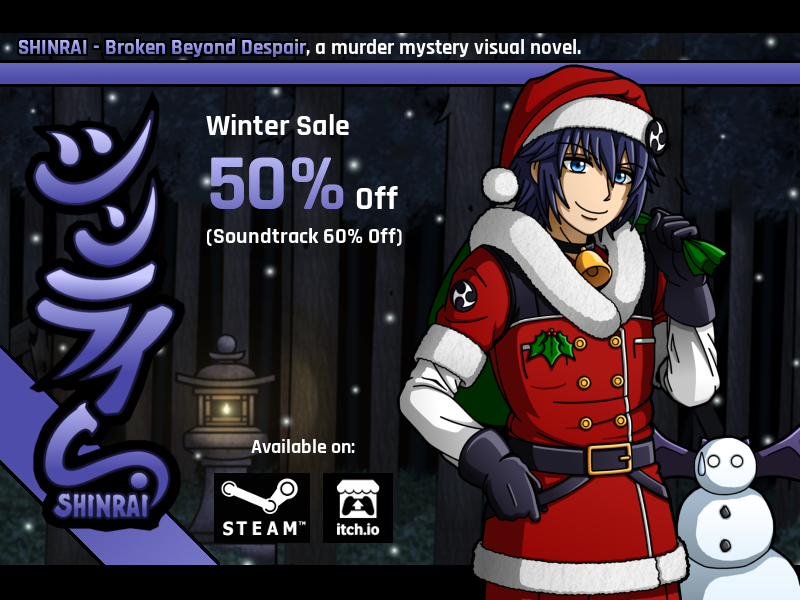 The year is slowly coming to a close, which means it's time for the annual Winter Sale again! If you'd like to end 2020 in the only appropriate way, with lots of blood, death and despair, grab our murder mystery SHINRAI now and spend your holidays entangled in an elaborate murder plot!
The sale lasts until January 5, 10:05 AM PST and, as usual, you can shave off an additional 10% by getting the soundtrack bundle, which now features even more tracks compared to last year!
Feel free to visit the game's page to learn more about it. And if you're still not sure whether SHINRAI might be your thing or not, you can also check out our Steam Reviews to get some actual player impressions!
Buy the game here:
What's that? You've already played SHINRAI, but you're curious about our newest project?
Well, how about giving the free demo for GENBA no Kizuna a try then? You can download it either here or on itch.io: