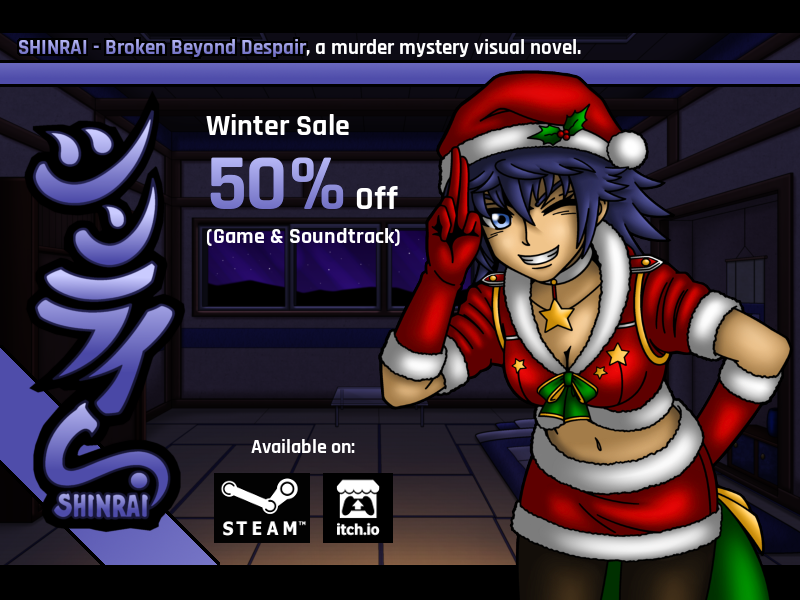 The annual Winter Sale has officially started over on Steam and once again, we have decided to join in! So if you want to unwrap more than just presents this December, why not try tackling the countless mysteries in our little murder mystery SHINRAI?
The sale lasts until January 2, 10:05 AM PST. Both the game and its complete soundtrack are 50% off, but you can also grab them as a bundle for an additional 10%. Of course, you can find the same deals offered on itch.io as well.
Feel free to visit the game's page to learn more about it. If you're still not sure whether or not SHINRAI might be your thing, you can also check out our Steam Reviews to get some player impressions!
Buy the game here:
What's that? You've already played SHINRAI, but you're curious as to what we're up to next?
Well, how about giving the free demo for our next project GENBA no Kizuna a try? You can download it either here or on itch.io: