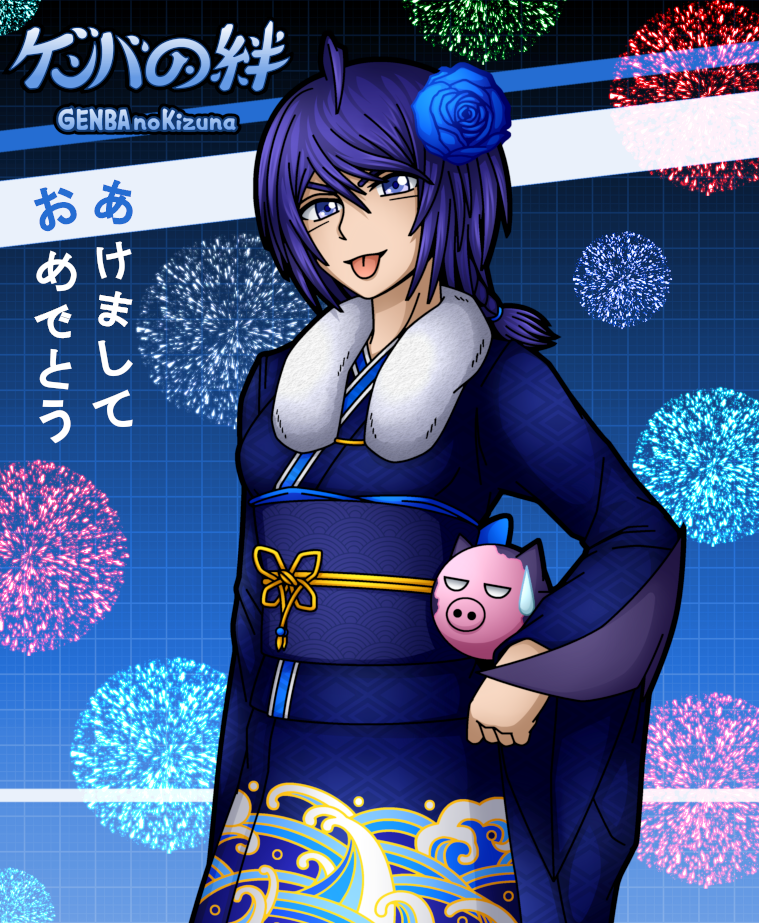 As voted by our patrons, GENBA no Kizuna's Himatsu is here this time around to kick off the beginning of the new year!
She's usually an overly confident kind of person, which certainly isn't the right attitude to have, but nevertheless…
How about we try to be at least a little more like her and tell ourselves that 2019 is going to be a satisfying and successful year?
Because it definitely will be!
Seriously, let's work hard to make it a great one! We certainly wish you all the very best for these next 12 months lying ahead!