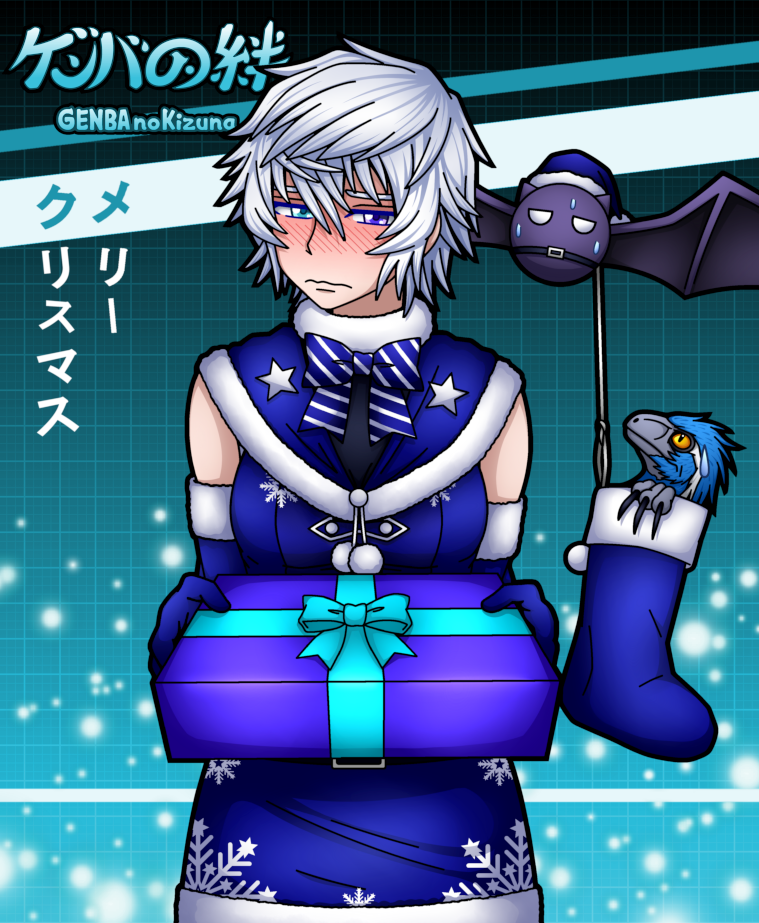 This year, our patrons voted for newcomer Rei Shirayuki from GENBA no Kizuna to be featured in our Christmas illustration!
Rei isn't really the type to wear or do this kinda thing, however, so she seems a little embarrassed about it, haha.
The image has been added to our gallery and, as always, patrons also get access to a higher resolution version, as well as a transparent background version over here.
Now with that out of the way, the only thing left to say is: Merry Christmas! We hope you'll be having some fantastic and super enjoyable holidays, and that you can conclude this year in pleasant and relaxing fashion! Take care and have fun, everyone! :3