As you can see from the title of today's blog post, the next part of our extended demo for GENBA no Kizuna is almost finished!
I have actually played through it earlier today to try it out for myself, so let's talk a bit about that!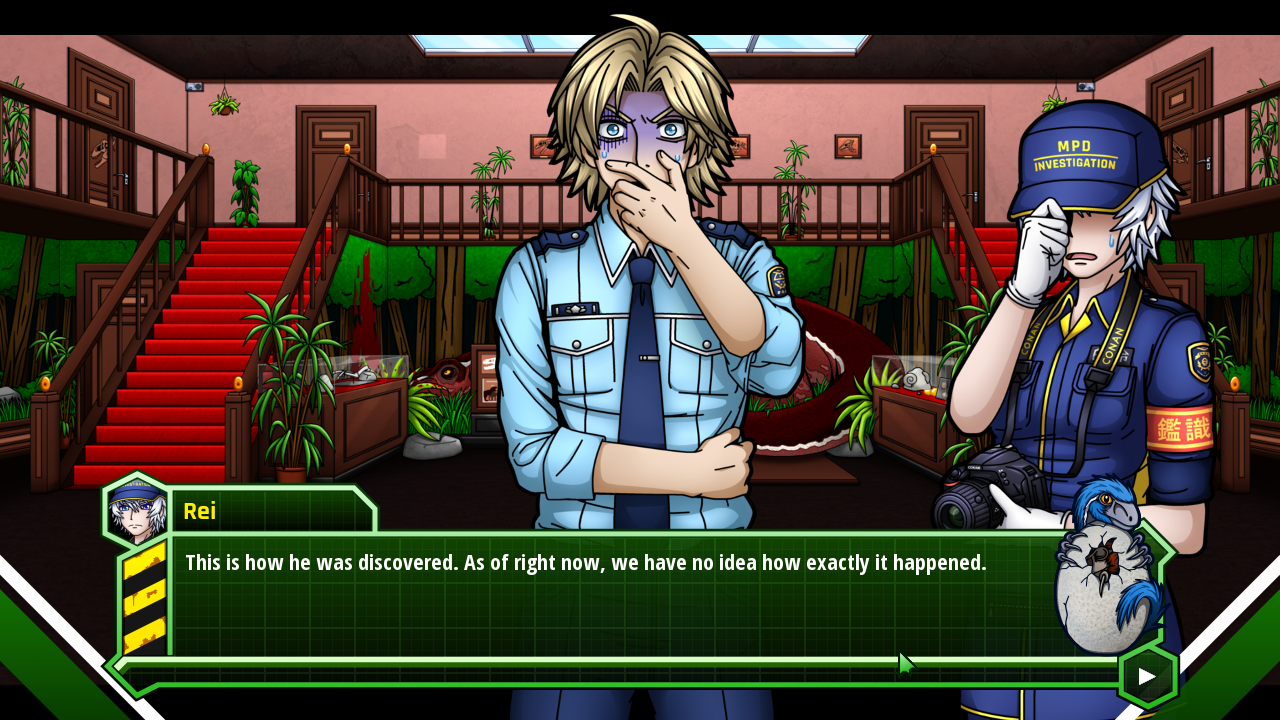 As mentioned in last week's blog post, the second part focuses on the victim of the case and Keiichi getting some more information as to what exactly has happened at the Kaseki Residence.
I'll be especially curious to get some feedback for this part, since it's the one that gave me the most trouble and had me apply the most revisions to. I went from wanting to show an explicit image of the body to not showing it at all and merely having the scene described through Keiichi's inner monologue. There are a number of reasons as to why I've decided to go down this route, but I'm still wondering about maybe adding at least a little glimpse of the body somewhere during this part.
Unfortunately, it will take a couple more days before patrons can finally check it out for themselves as there are still a few more issues left to fix. Nothing too major, however, meaning that I'll be able to share the demo on Patreon very soon! So, if you've been curious to learn more about the actual case in our newest murder mystery VN, please keep an eye on our Twitter where we will definitely make an announcement once it's ready!
Outside of playtesting, I've been mostly busy with Christmas preparations, since it's less than two weeks now! And there is still quite a bit more to do… next Saturday, it will already be a couple days before Christmas! So until then, please enjoy the rest of your weekend and, as always, take care! :3