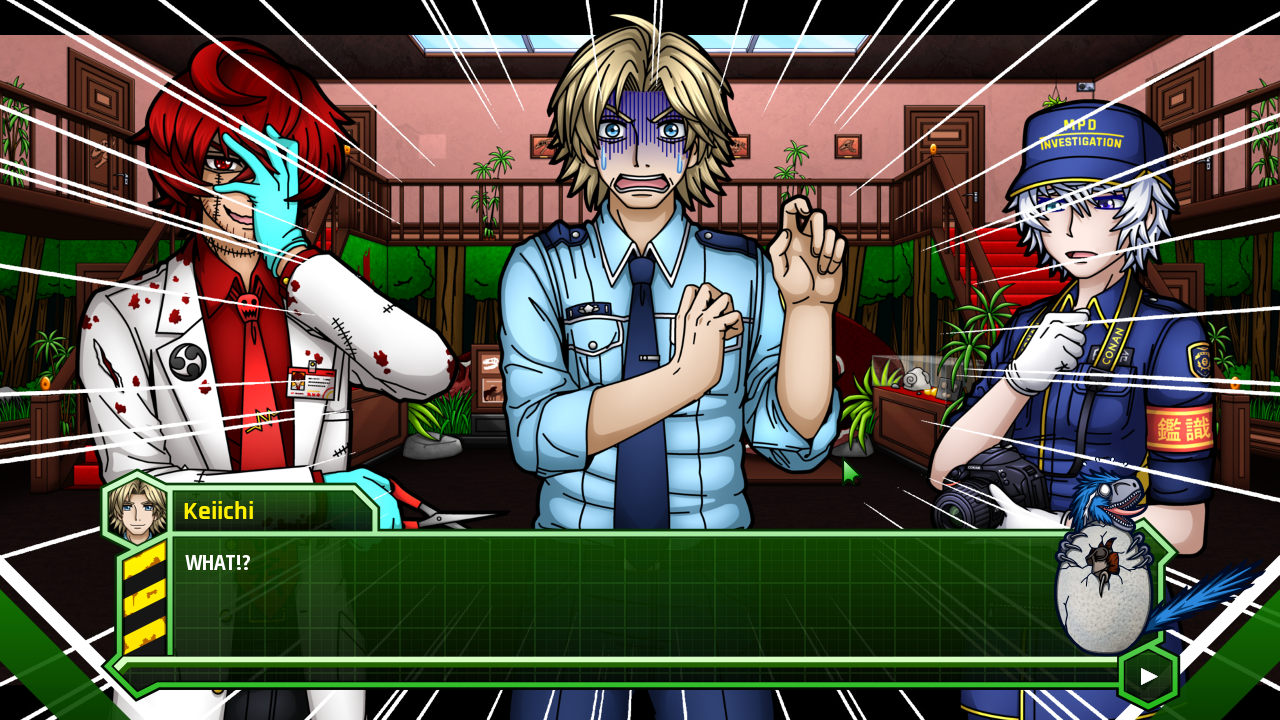 That's right! It took a while, but patrons can now download and playtest the first part of the extended demo for GENBA no Kizuna!
(I've already talked about how we will handle the extended demo release last week, so if you want to learn more, simply click here)
We have actually received some very useful feedback today, which gave me some reassurance as well as a new rush of motivation to keep working on the next part. If you too want to help us out by hunting for bugs and typos and/or looking for ways to generally improve the overall experience, please consider checking out our Patreon! It would be a tremendous help and greatly appreciated!
Though, of course, if you'd rather like for the second or maybe even all parts of the extended demo content to be released first, that's fine, too! We just really wanted to share a look at the next part of the game as soon as possible and, in the end, our Patreon was supposed to be all about that: getting an early look at things, as well as some insight into the development process and how things slowly change over time as they take a clearer shape.
It actually won't be too long until the second part will be released, anyway. I've been focusing on that over the last few days and there isn't too much left to do now. Outside of some missing sound effects, it's really just all about proofreading the script/DPA content now. Nevertheless, even if we finish before December, the second part will be released during its first or second week.
Anyway, I guess that's about it for today! Even if it's just an early demo version for testing purposes, it still feels great to have released another part of the game in its playable state. It's an exciting feeling, so I can't wait to release even more!
As always, please enjoy the rest of your weekend and, until next Saturday, take care! :3