Alrighty, I've literally just come back from a three day trip to London (to meet some dinosaurs) and I'm feeling pretty tired, so we're gonna keep today's blog post on the short side. Last week's anniversary post was a pretty lengthy one, though, so I'd definitely suggest checking that one out if you haven't yet and want to get an overview of our current progress and our plans for the future!
Now, given my little trip, I obviously wasn't able to get all too much done this past week, but I did bring some VNdev materials with me and at least spent my evenings chapter planning and dialogue writing! A day before I left, I also finished my part on the newest GENBA CG which will be needed for chapter four. I'll post a preview of it on Patreon during one of the next few days, so be sure to keep an eye out for that! I think it's a pretty fun one w
Now, on the topic of artwork, Natsu sent me the finished version of our cheeky Himatsu in beachwear literally a day before I left as well, so if you haven't seen her yet, here she is: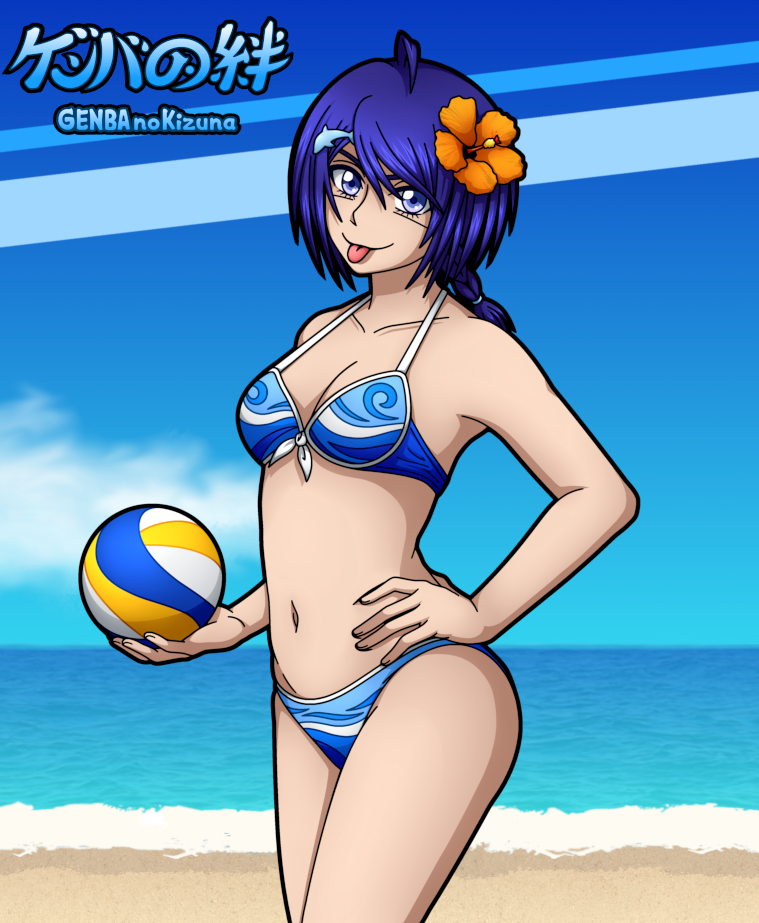 As always, the artwork has been added to our gallery and patrons can get a higher resolution version here!
Hima's not the only new gallery addition, though! I've also added this wonderful Kamen by Silver Hatsuyuki (aka Strange Notes):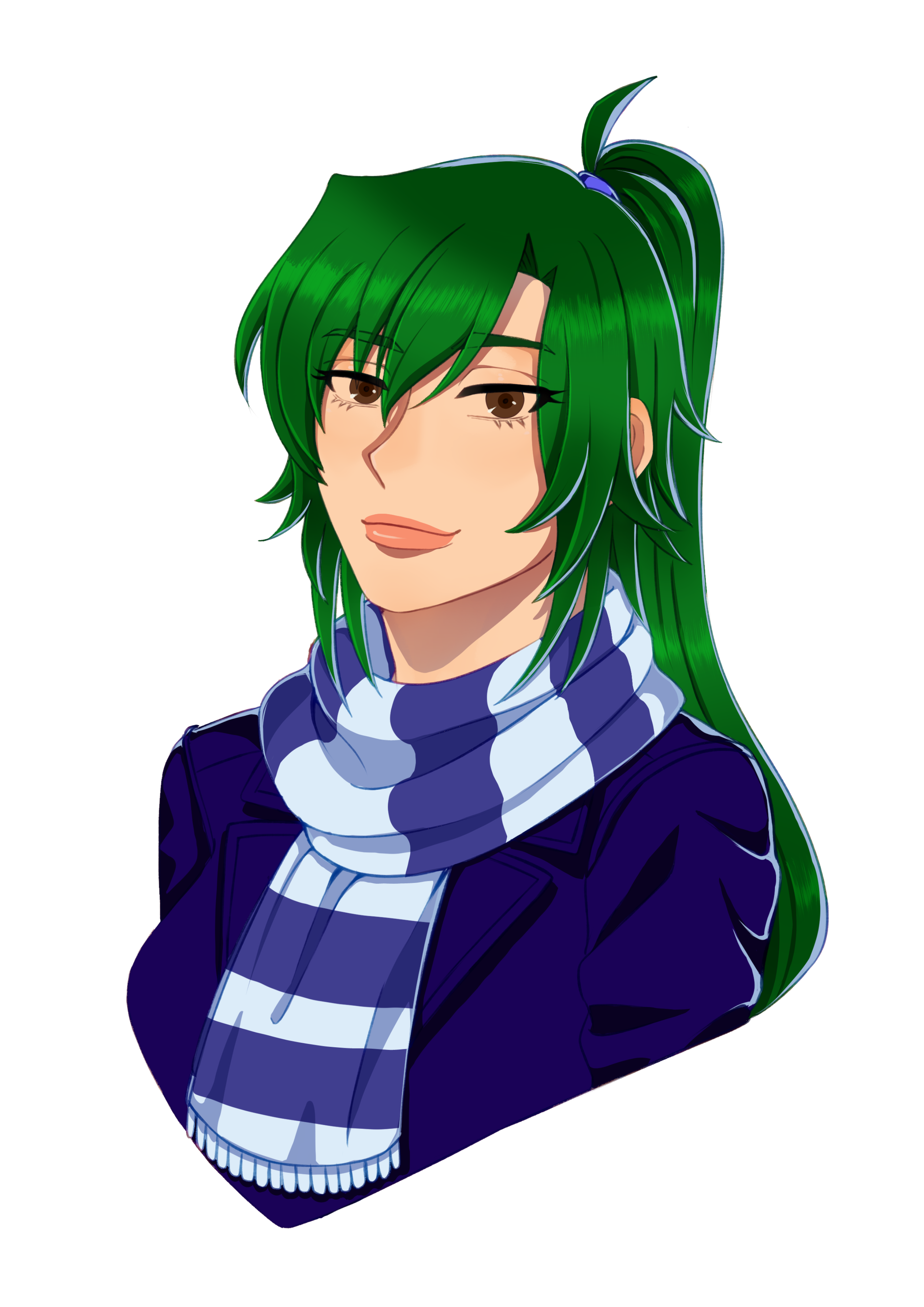 Be sure to check out her Ko-fi for more amazing art of hers as well as commission opportunities!
Well, guess that about wraps it up for today, so please enjoy the rest of your weekend and, until next Saturday, take care :3