Alrighty, I started out the week by doing quite a lot of script work and I'm beginning to finally feel satisfied with some of the stuff I've been working on recently, so by the end of this month, the first set of investigation routes for chapter 4 will hopefully be done!
Unfortunately, we've had quite an unforgiving heat wave ravaging the land here, so during the middle of the week, I took some time to literally chill, since I wasn't in the mood to do anything that involved too much brain activity, meaning that script work and planning the next examinable background was put on hold. I was in a rather summery art mood, however, and thus ended up drawing something for fun… so, after Himatsu in a swimsuit, there now is also an artwork of Rei in beach wear! Patrons can check out a preview here!
Given that Natsu has also continued to suffer under the heat and coding still takes priority, the finished artworks will probably be posted some time in August, once she will be free to color them.
Now, in other news, the Nintendo Switch version of SHINRAI is currently on sale, so if you've been wanting to solve some mysteries on the go, now's a good chance to strike, as it will be 50% off until August 1! Check out the store page here!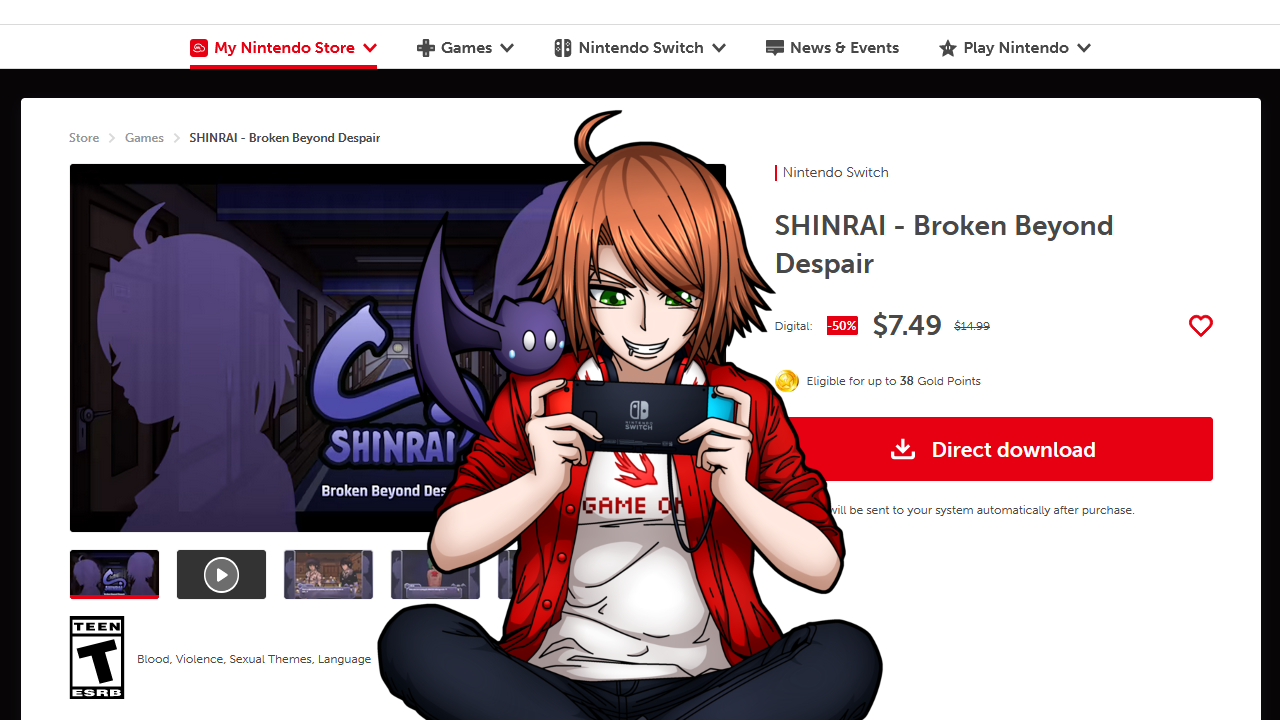 Well, guess that already wraps it up for this week, so please enjoy the rest of your weekend and, until next Saturday, take care! :3