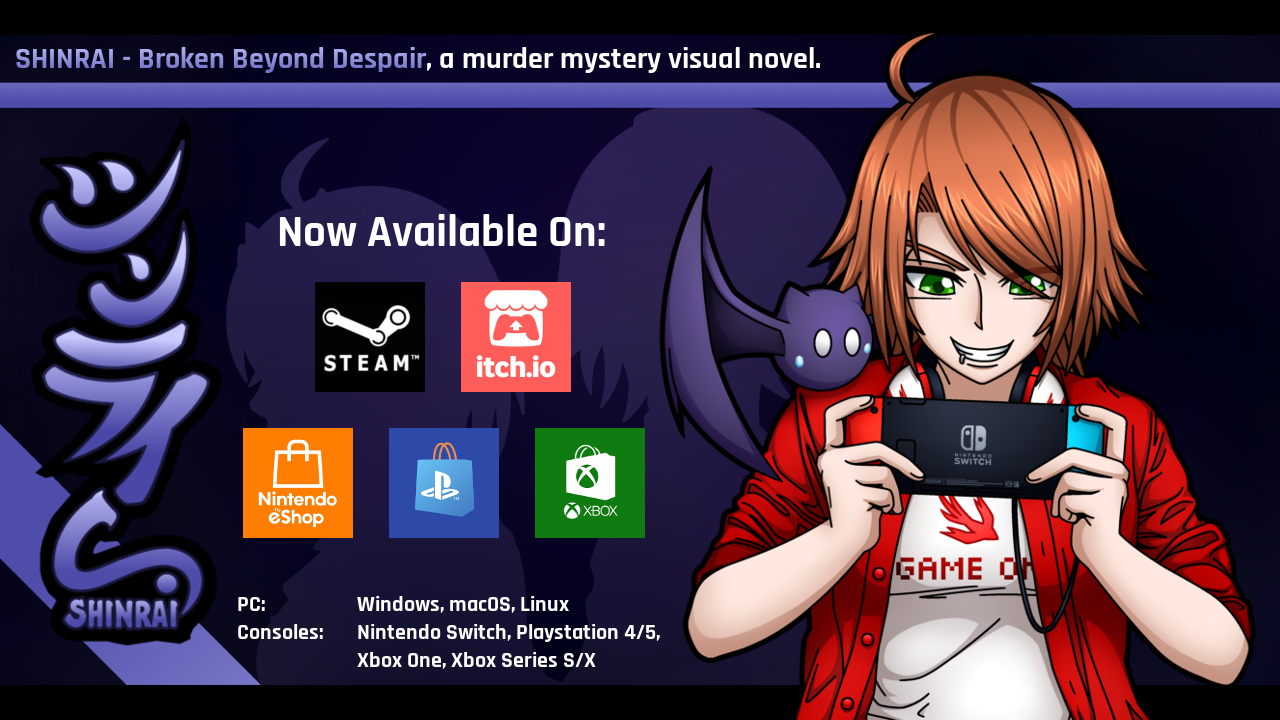 As of today, our little murder mystery visual novel SHINRAI – Broken Beyond Despair is officially available on consoles!
Thanks to the help of our friends at Ratalaika Games, you can now purchase the game on a variety of platforms:
Nintendo Switch
Playstation 4
Playstation 5
Xbox One
Xbox Series S/X
Be sure to head on over to the platform of your choice and grab it right away at a launch discount of 20%!
I'll link the online storefronts here as well: Nintendo eShop, PSN Store, Xbox Store.
You can check out the launch trailer here:
With Halloween right around the corner, this is the perfect time to delve into a murder mystery taking place on the very night of All Hallows' Eve, wouldn't you agree? Nobara's already booted up her Nintendo Switch, but which version will you be getting?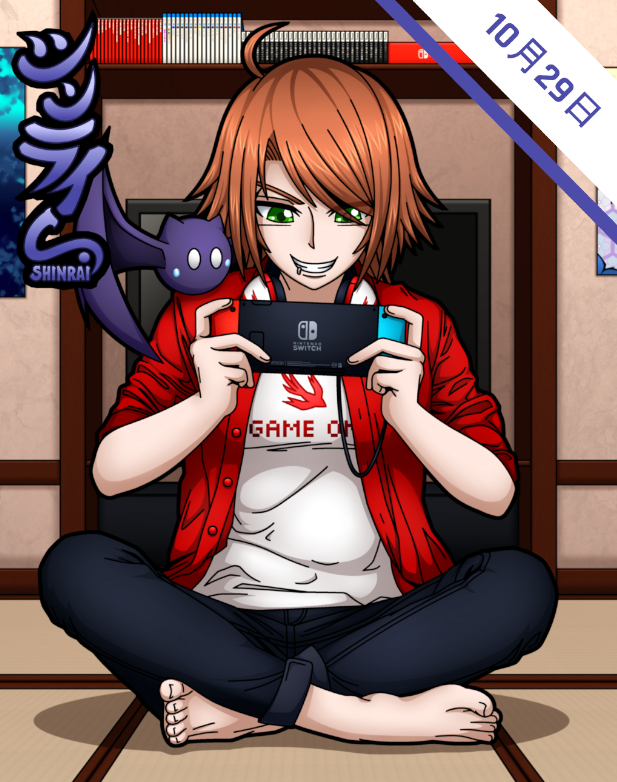 No matter which one it is, we hope that you will thoroughly enjoy the experience!