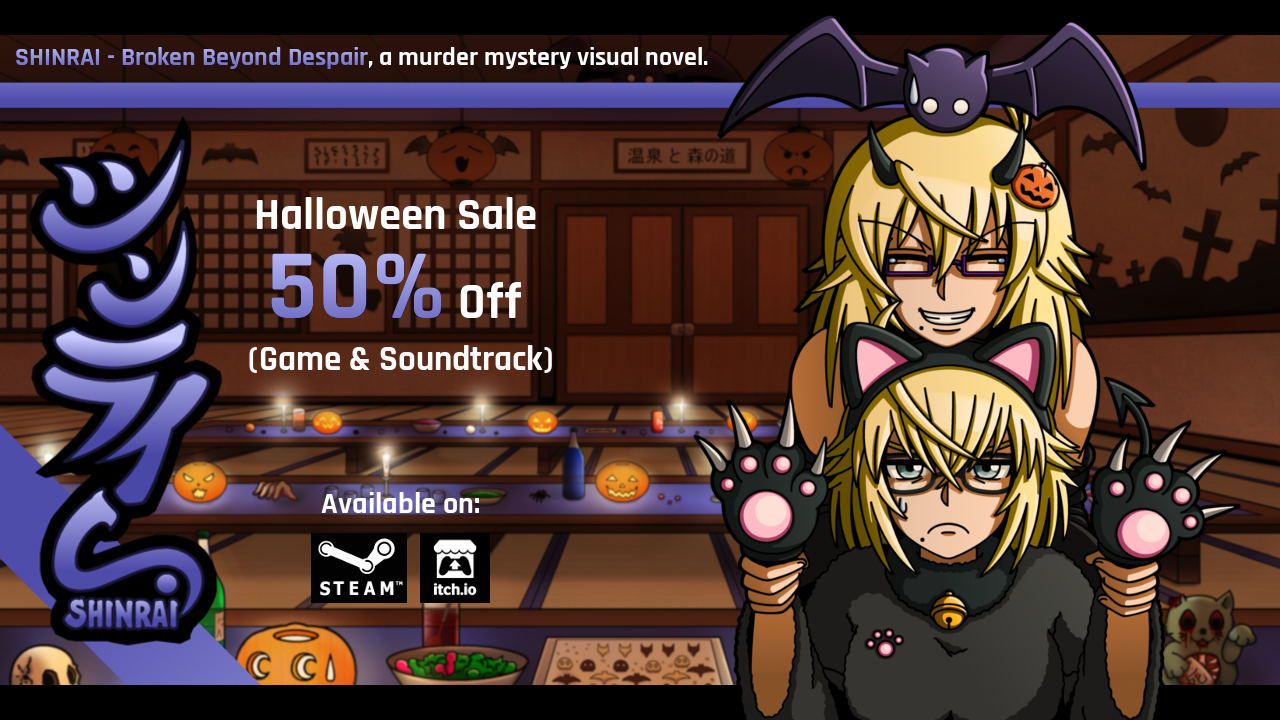 Halloween is just around the corner and you know what that means! It's once again time for Steam's annual Halloween Sale!
You can thus experience our little murder mystery visual novel during the very period of the year it takes place… for only half the price!
So, if you've been wondering how you'd like to spend the spooky season this year, why not give it a shot?
SHINRAI, along with its complete soundtrack, will be on sale until November 1, 10:00 AM PST! As always, there is a Bundle available for another 10% off and, for non-Steam users, we are offering the same deals on itch.io as well.
If you're not sure if SHINRAI might be your thing, you can always check out some Steam Reviews to get some player impressions!
Buy the game here: