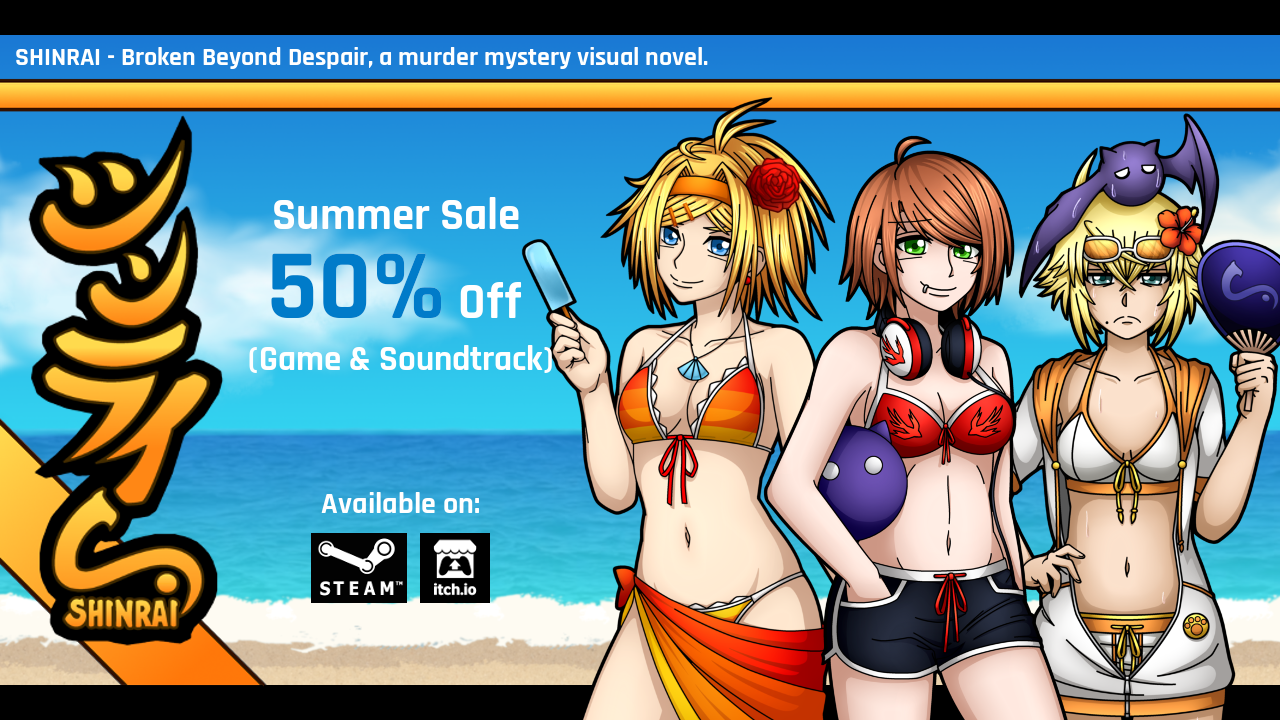 Summer is officially upon us and so is the annual Steam Summer Sale! And you know what that means!
Once again, SHINRAI – Broken Beyond Despair and its complete soundtrack will be on discount until July 8th, 10:05 AM PST.
There is also a Bundle available for another 10% off and for non-Steam users, we are offering the same deals over on itch.io.
Feel free to visit the game's page on our website to learn more about it. If you're still unsure whether or not SHINRAI might be your thing, you can also check out our Steam Reviews to get some player impressions!
Buy the game here: