Alright, so over the past seven days, I've been spending most of my gamedev time on asset work, specifically new sprite variations for Amber. The remainder of the first chapter will mostly focus on her and Keiichi, so while the other characters are still good until chapter 2, these two are in need of a few more expressions and poses. And since Keiichi already displayed a wide array of emotions throughout the story thus far, it's really Amber that requires the most attention.
If you're a patron, you can already check out previews for two of her new sprite variations here!
Speaking of Patreon, there's also a poll running at the moment to decide which of our characters will be featured in this year's Halloween artwork, so if you haven't seen it yet, be sure to check it out and cast your vote!
Starting from tomorrow, I'll alternate between script and sprite work again, scene by scene. There aren't many assets necessary to complete the rest of chapter I, but the few that are needed are very important and rather detailed ones. I'll share the to-do list with you next week and talk more about it then. Before we wrap things up for today, however, there is something else I gotta share: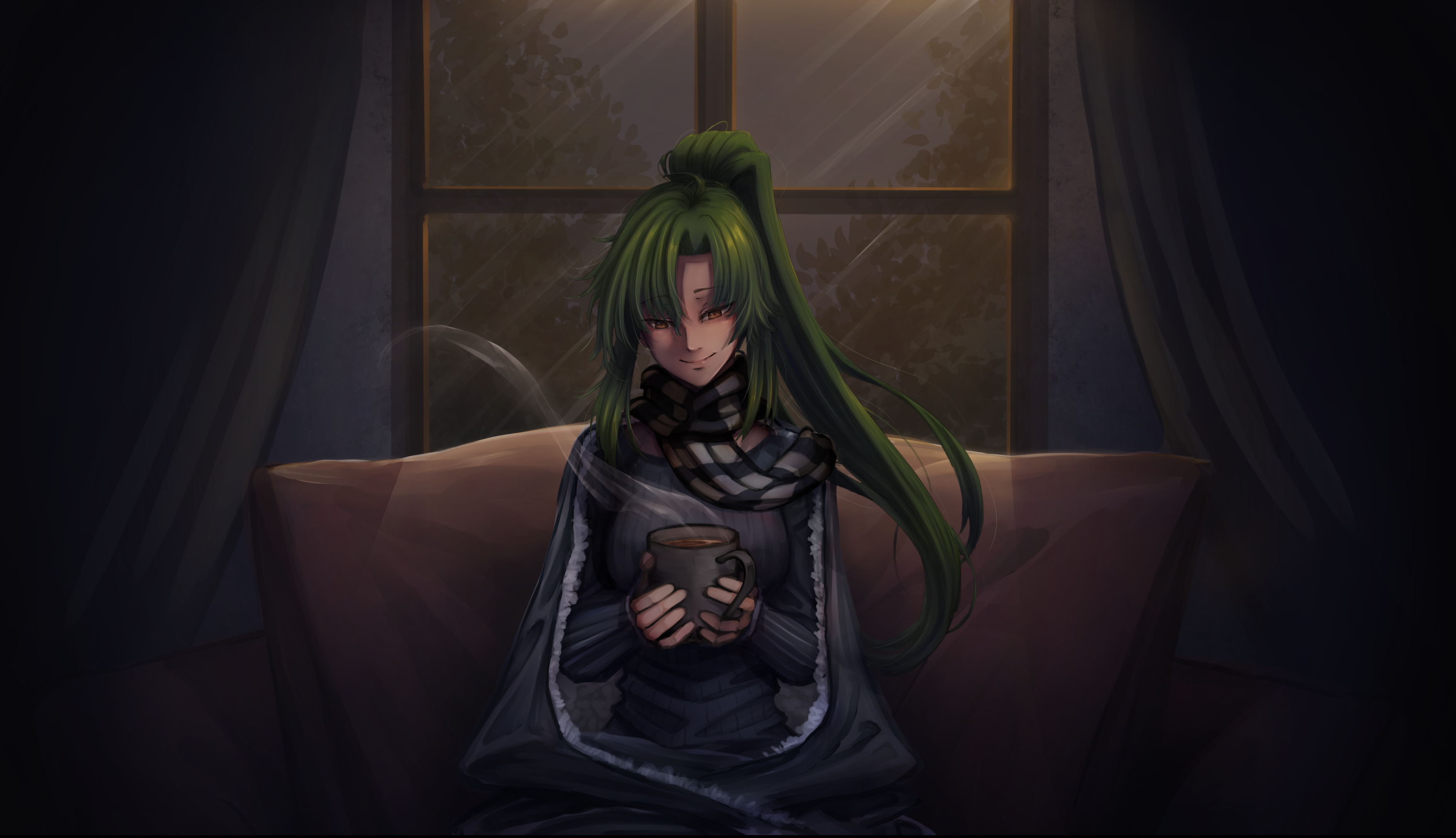 This super cozy Kamen was drawn by the very talented ARHDian (at the behest of Xolf) and I really love how it turned out!
Be sure to check out her Twitch channel where she regularly streams. I couldn't pass on the opportunity to peek in myself, while the image above was being worked on, and it's definitely a very chill place to hang out!
Also be sure to check our gallery where you can find another piece by ARHDian, featuring Raiko!
Now, as always, please enjoy the rest of your weekend and take care :3