So today, we're once again having just a really quick update, since I'm not having too much time on my hands right now. Which is fine I guess, as there isn't all that much of interest to report, anyway.
As mentioned in last week's blog post, I'm currently not able to work that much on GENBA, which is why I have decided to take care of some of the smaller things, mostly related to the GUI. Earlier, I finished creating all the name tags for the textboxes, for example: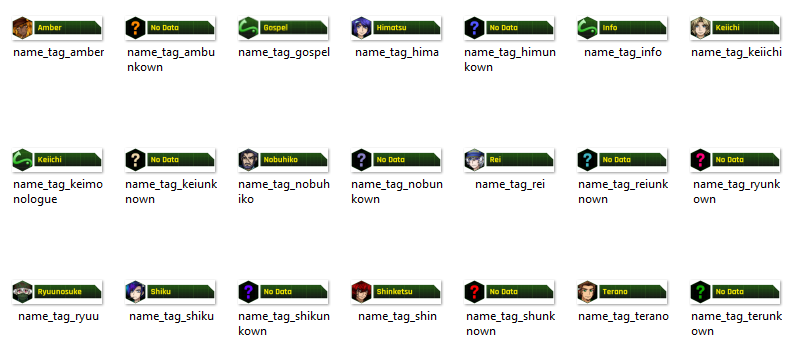 I'm going to keep tackling similar stuff over the course of next week too, before I will finally get back to sprite work.
In other news, patrons can now get a couple of WIP-glimpses at how this month's artwork (drawn by Natsu) is coming along. You can check them out here and here. This time, it's Danganronpa-themed and I really like how it's turning out myself!
Anyway, that's really all I can share at the moment. Next Saturday, however, will be the start of Jurassic June, for which we have some bigger plans, so please look forward to that! But until then, please enjoy the rest of your weekend and, as always, take care! :3