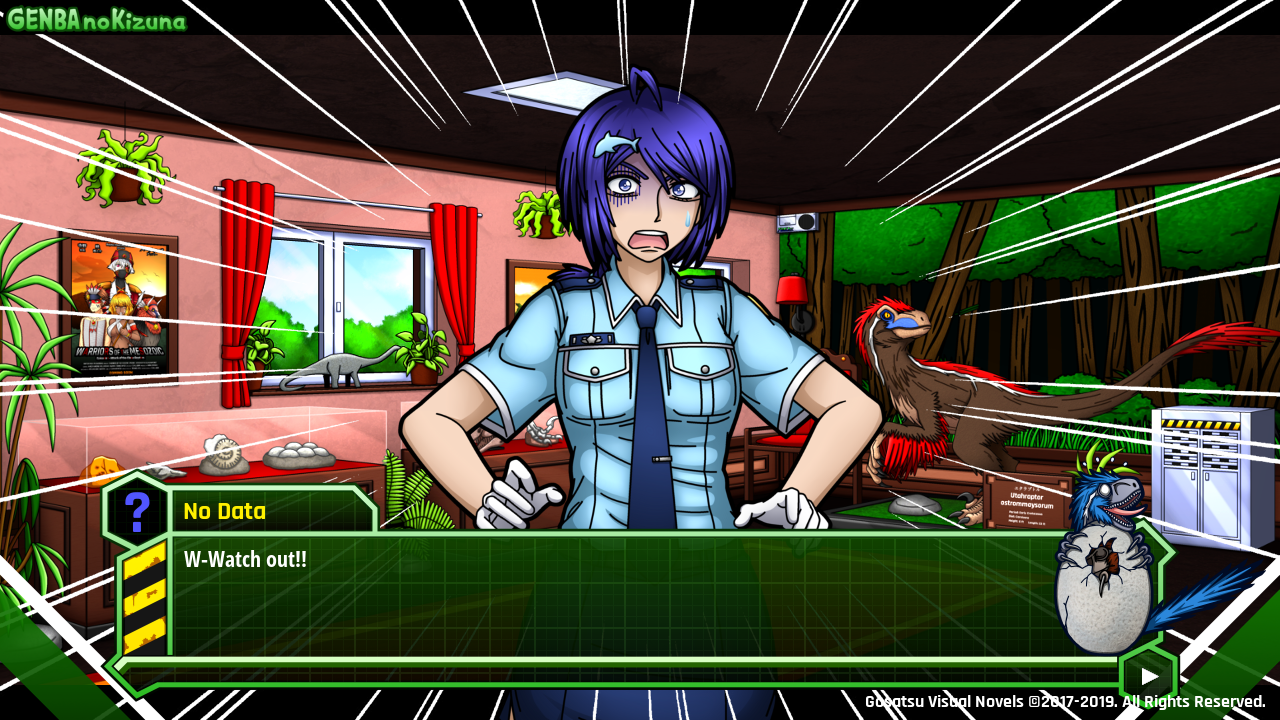 There's a progress update up ahead!!
So yeah, time to talk a bit about the current state of affairs as well as our plans for the upcoming month! But first of all, let's have a quick recap of the stuff we've finished and posted over this past week:
For one, the exhibition room background has finally been completed! You can actually catch a glimpse of it in the image posted above! And if you're a patron, you can check out the full background without any obstructions (sorry, Himatsu!) over here.
That's not all, however! Whether you have pledged to us or not, you can check out another, public Patreon post that contains a preview of some of the sprite variations for Terano and Alexis! Natsu has finished coloring them, so I just had to share a few! I can't wait for you to finally see the two of them in the game. It's gonna be a lot of fun: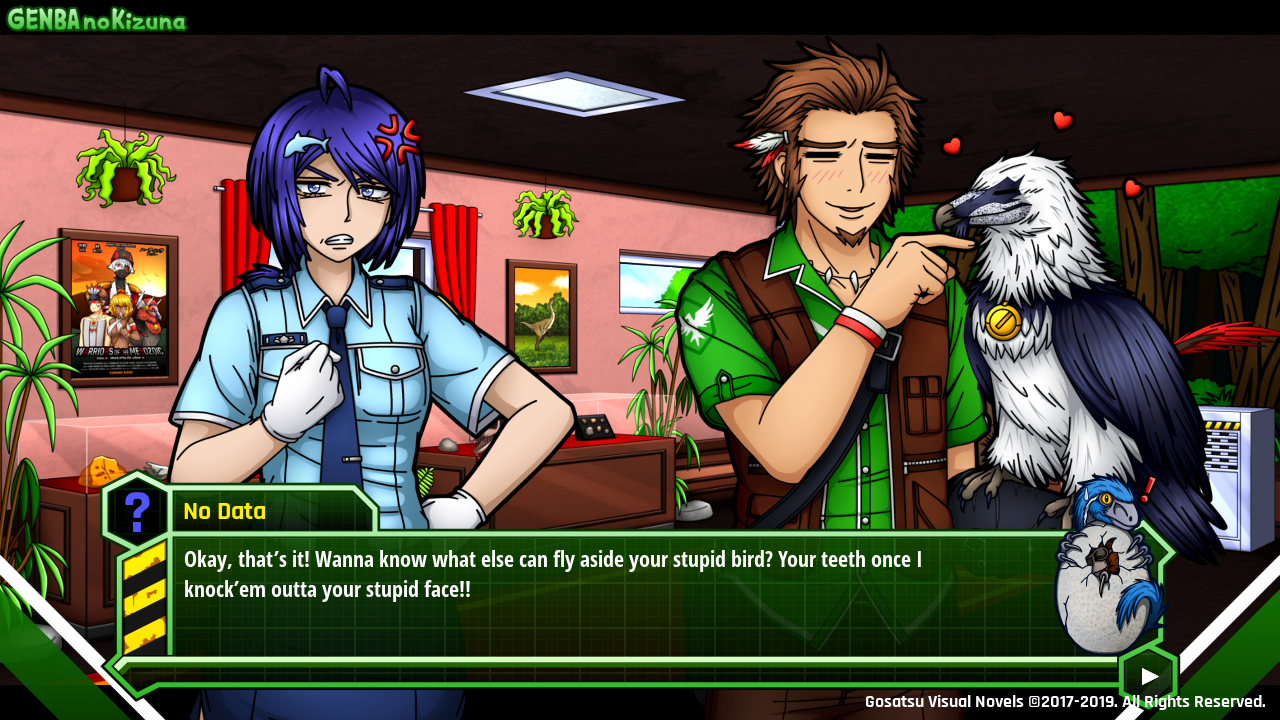 So, what's next now that these things are taken care of? Well, right now, I'm revising the script for the next scene one final time and, after spending yesterday and today on it, I've already made some very good progress. For once, I'm actually pretty satisfied with my own work, haha. I have already sent part of it in for proofreading as well!
Anyway, while working on the script, I'm also double-checking what kind of assets are still missing, so I can take care of them throughout May. In terms of really big assets, there is one CG left. Outside of that, it's just some more sprite variations, notebook entries and sound effects.
And speaking of sound, Solo is currently working on a new track. He's already sent me a demo of it and I love it! It'll probably take until later next week for it to be fully finished, but patrons can expect it to show up in a 7$-tier post as soon as it's done!
But yeah, I guess that's the gist of it. I'll probably focus on the smaller things first and save the CG until a little bit later (chronologically, it's kinda the last asset needed, anyway). Hopefully, I'll have some big news near the end of May, but for now… please enjoy the rest of your weekend and, until next Saturday, take care! :3