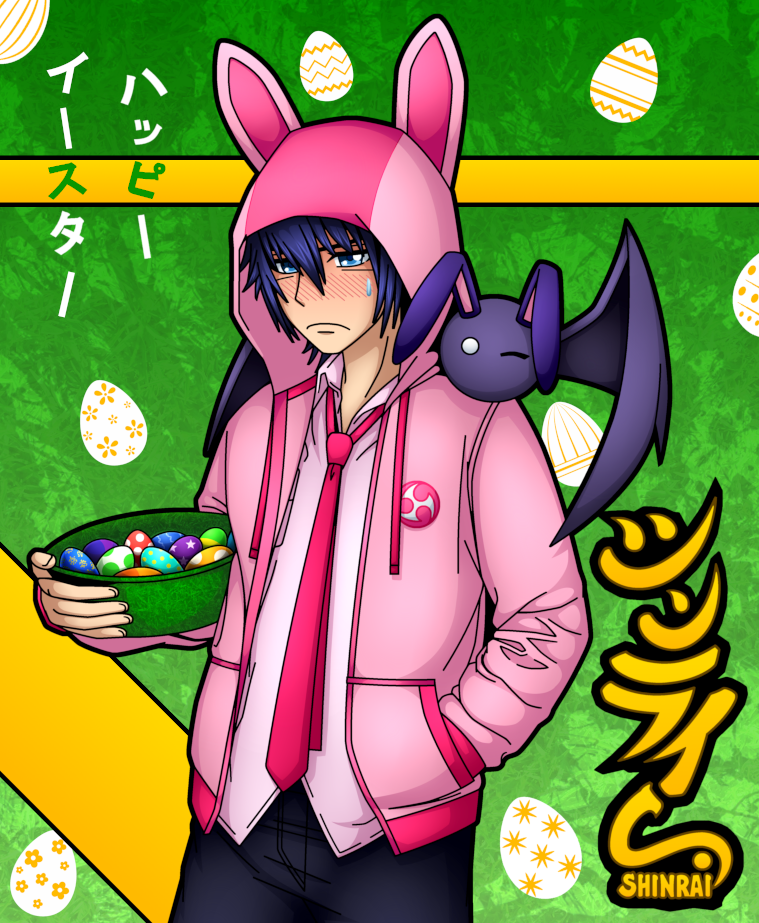 As you can clearly tell, this year's May artwork is Easter-themed and, as voted by our patrons, Taiko ended up being the victim featured character this time! He looks kinda embarrassed, though. Is it because of the hoodie? Hmm, the colors look somewhat familiar. I wonder if a certain someone is behind this…
Maybe Taiko and Raiko have even more in common than we thought!
Anyway, if you're a patron, you can download a higher resolution version of the artwork here. There is also a transparent version included with no background at all. You know, in case you want to plaster Taiko onto something else w
As always, the image has also been added to our gallery. Now with all that said and done… Happy Easter, everyone!
(Vector egg illustration credit: Vecteezy)