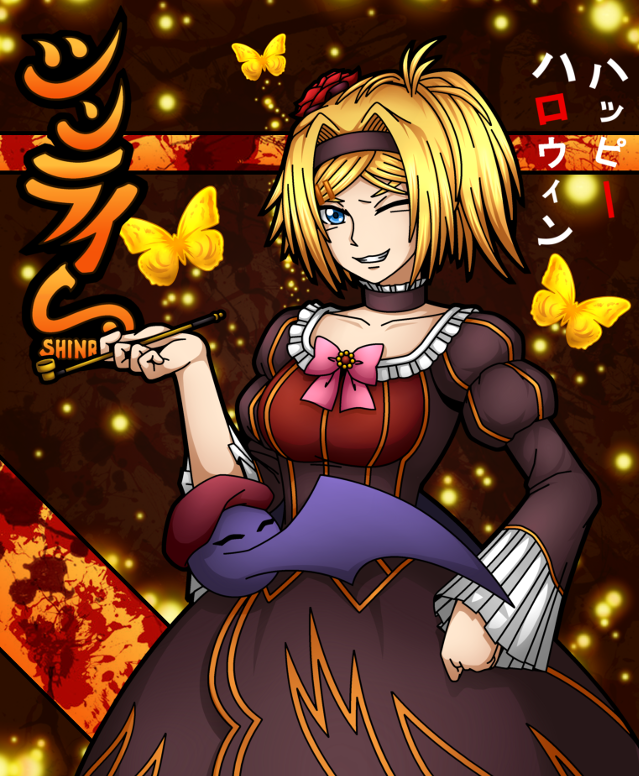 And so it has finally arrived: the 31st of October, Halloween! The day on which the events of SHINRAI took place in 2010!
In order to celebrate the occasion, we have once again worked on a little Halloween artwork and, as voted by our patrons, it features our sophisticated little Runa dressed up as none other than the Golden Witch herself!
If you're a patron, you can download a hi-res version of the image, as well as a transparent version of Runa without background and text over here. The image has also been added to our gallery.
Also, speaking of Patreon, I have made last year's special blog post publicly available now! So if you'd like to read a bit about visual clues and see some unused artwork, be sure to check it out! Just be advised that it contains rather gory art. I will also post another special blog post later today for the 5$ tier, so patrons can look forward to that as well!
So what are your plans for this years All Hallows' Eve? Are you going to dress up, play some horror games or watch horror flicks?
Or all of the above and even more? Whichever way you decide to spend today, we wish you to have a spooky good time (and preferably without any murders)!