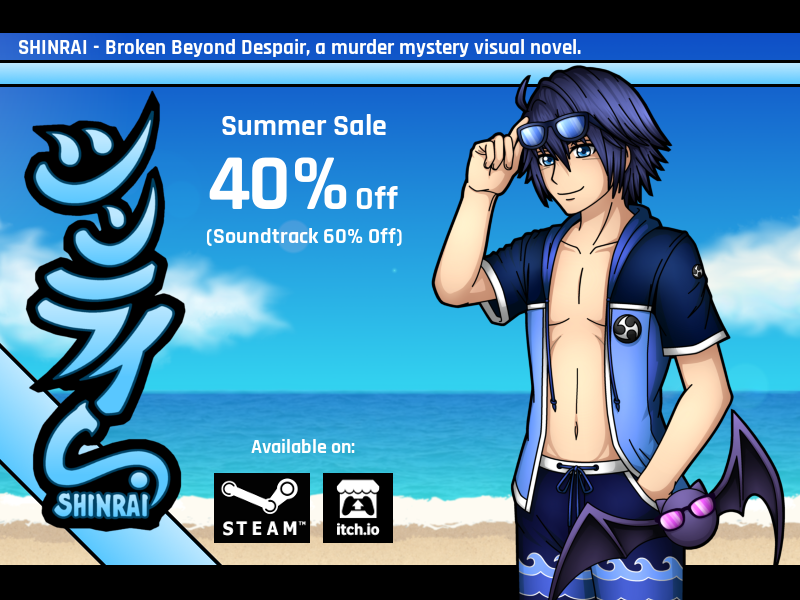 As of today, summer has officially started! And with it, Steam's annual Summer Sale!
Just like last year, we have decided to join in, so if you're looking for something to help you (or a friend) deal with the incoming summer heat, how about spending your time with a chilling murder mystery?
SHINRAI – Broken Beyond Despair, as well as its complete soundtrack, will be on sale until July 5th, 10:05 am PST.
There is also a Bundle available for another 10% off and, for non-Steam users, we are offering the same deals over on itch.io.
Feel free to visit the game's page on our website to learn more about it. If you're still not sure whether or not SHINRAI might be your thing, you can also check out our Steam Reviews to get some player impressions!
Buy the game here: