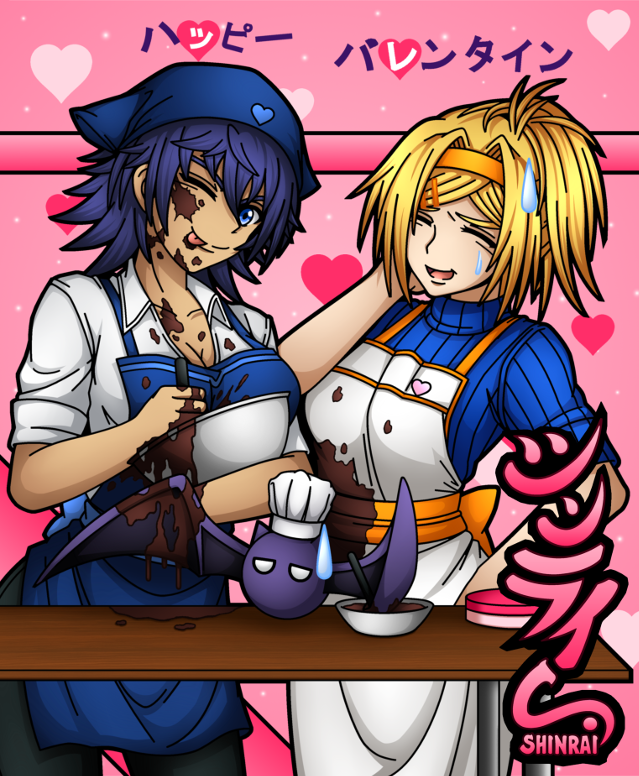 As voted by our patrons, this year we witness Rie's messy attempt at making chocolate for her beloved Taiko!
(And of course poor Runa is gonna be the one who'll have to clean everything up afterwards…)
Moral of the story: never let Rie use your kitchen!
If you're a patron, you can also download a hi-res version, as well as a full and clean version of Rie and Runa over here.