Alrighty, first of all, here's another little reminder that we have just released an update for SHINRAI – Broken Beyond Despair.
If you're curious what exactly this update entails, you can read all about it here!
Unfortunately, with the release of this update, an issue regarding the Steam Achievements arose, preventing players from unlocking them. The issue has since been fixed, however, so if you haven't seen it yet, there is another small update available on Steam now. After downloading it, everything will work again as intended and you can unlock the achievements during a new playthrough!
Using Skip Mode (Ctrl) and one of the Achievement Guides, it should take you no time at all to get all fifteen of them.
Still, if you have been affected by this issue and completed the game (partly or even entirely) without unlocking a single achievement, we sincerely apologize for the trouble and inconvenience!
While fixing this issue, we also fixed a few more typos and inconsistencies in the script, which I stumbled across during another personal playthrough after the initial update was released. Moreover, the Help button on the title screen now shows in-game info, rather than opening up your browser and linking to an outside source. Outside of that, nothing else has changed, however.
With this, we are done with BBD and thus, it's time to get back to GENBA no Kizuna and SHINRAI – Withering Without Hope!
During the next couple of days, I will need to make a proper plan on how to tackle things, but the first course of action will be to go through GENBA's extended demo again, as well as the plot outlines for everything beyond that, in order to immerse myself in the story and world again. At the same time, I'll be doing some planning for WWH, since working on BBD has sparked some new ideas.
In general, I guess I'll be using September for script-related work, hopefully finishing the entirety of GENBA's first chapter and getting it ready for proofreading. What's missing right now is writing the rest of the investigation (scene 11), finding a solution on how to handle scene 12 (not happy with its structure right now and it's way too complex and long-winded) and general revisions for scenes 10 to 13, which comprise the rest of the first chapter, not included in the extended demo.
That about wraps it up, but before I get back to work, there's one other thing I'd like to share with you. The amazing Kuna has drawn an absolutely amazing Amber (one of GENBA's four suspect characters) and it would be a crime not to show you: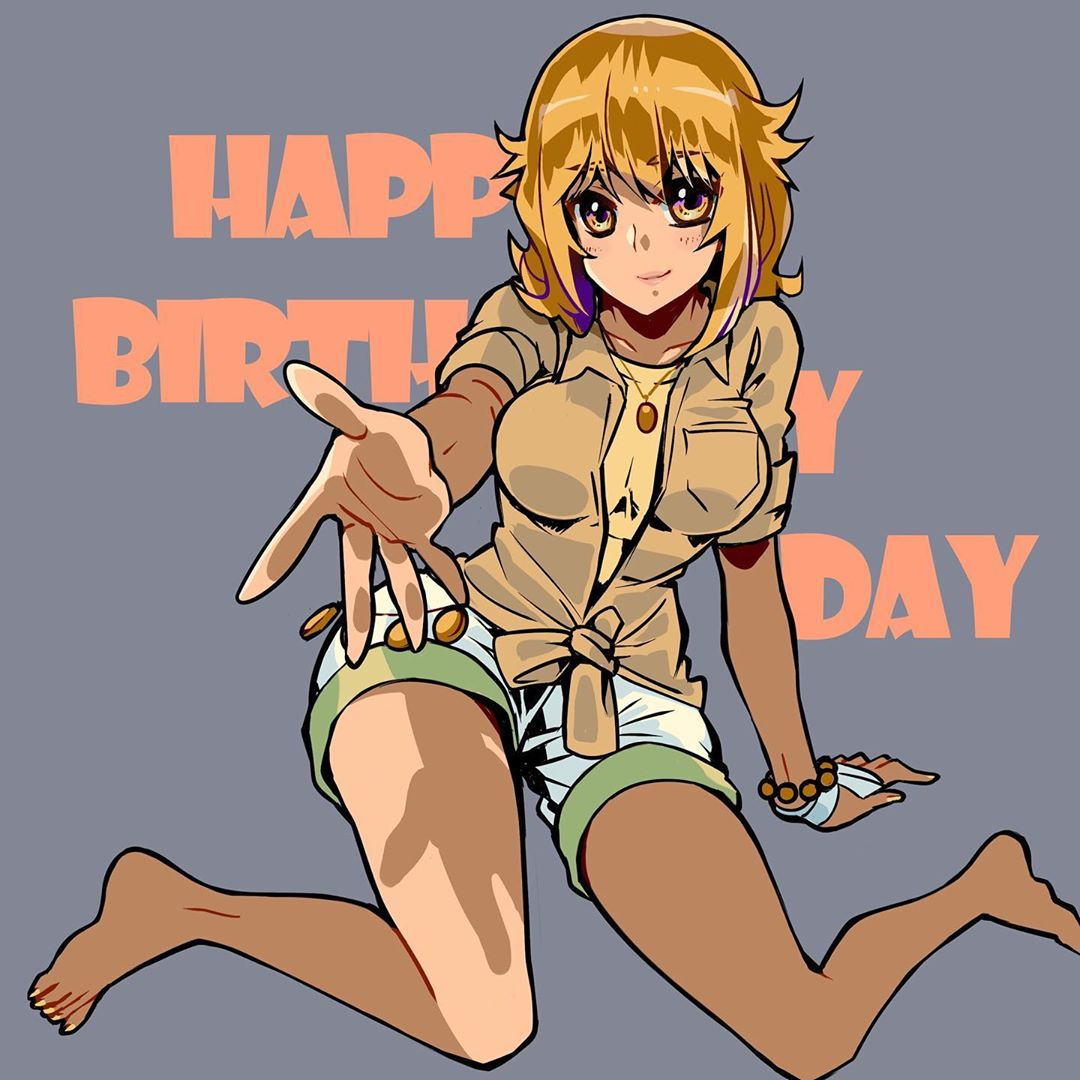 Now, as always, please enjoy the rest of your weekend and, until next Saturday, take care! :3